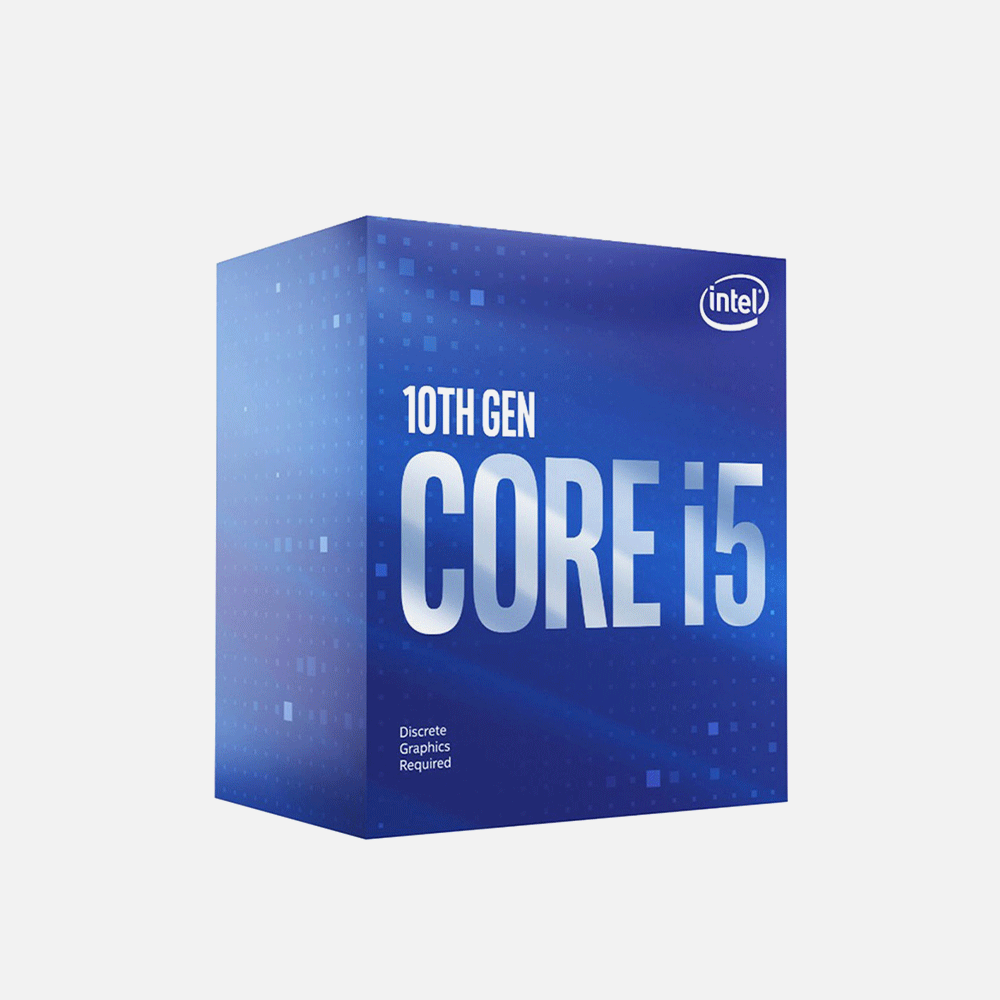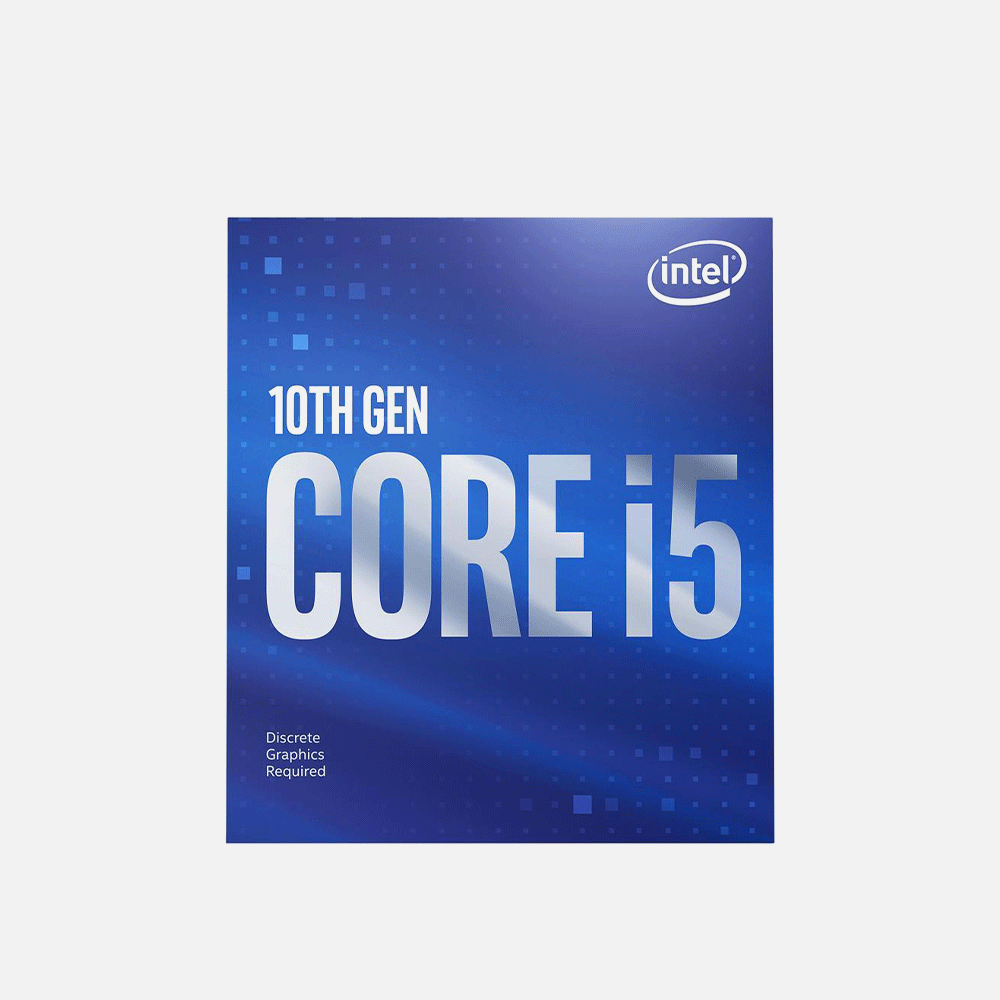 Intel Core i5 10400F 6 Cores -12 Threads up to 4.30 GHz
4799 EGP
Brand:INTEL
Socket:LGA 1200
Clock Speed: 2.9GHz
Overclock Speed:4.3GHz
Number of Cores:6 cores
Number of Threads:12
L3 Cache:12MB
Compare
Description
Additional information
How to Order
Reviews (0)
Description
Let's get technical with the i5 10400f.
The processor's job is to deliver you the equalized worth of your money and harmonize with the rest of the PC parts for the final & most important destination, which is your experience, Getting this job done with the 10400f is a smart choice of yours and let me explain why,
6 cores & 12 threads with hyperthreading technology finally from intel built on 14 nm architecture with LGA 1200 socket, 4.30 GHZ boost for a single core is "critical" especially for you as an esports gamer as games love the single core's speed, 12MB smart cache all at TDP only 65W and Up to 153W max on high CPU utilization, With the ability to put the very budget 2666mhz ram and take the full experience is exactly why this must be your choice if you are on a budget but want something worthy.
But is it still performing in 2023?
The answer is a solid yes, but don't take that as a word, Let's back it up with numbers and performance analysis,
(Test bench containing RTX 3060, 16 GB 2666MHZ of RAM)
1- Apex Legends high settings = 135 fps average
2- Warzone 2.0 extreme settings = 85 fps average
3- Valorant lowest settings = 220 fps average
4- RDR2 ultra settings = 60 fps average
Again yes, the 10400f is still a decent beast within its budget in 2023.
How far can it go without bottleneck?
Our recommended GPU for the 10400f is RTX 3060 as it gives you the most compelling performance you could ever desire, But the 10400f can push the limits beyond the 3060 till the RTX 4070, especially the twin edge version because you probably have h series motherboards so we don't need the card to be heavy as it can damage the PCI-e, But if you have b460 or higher you can go for the trinity version for even better temperatures and looks.
Hankerz recommended users of the 10400f.
We recommend this processor for gamers as the main targeted users of this processor as it comes with all the requirements of being a pretty decent choice for an esports gamer looking for the highest refresh rate gaming experience within a budget of less than 30k.
Additional information
| | |
| --- | --- |
| Brand | Intel |
| System | Intel |
| Generation | 10th Generation |
| Core "Intel Only" | i5 |
| Socket | LGA1200 |
| Clock Speed | 2.90 GHz |
| Over Clocking Speed | 4.30 GHz |
| Number of Cores | 6 |
| Number of Threads | 12 |
| Cache Memory | 12 MB |
| Memory Type | DDR4 |
| Max Memory Support | DDR4 @2666 |
| Ingerated Graphics | No |
| Cooling Included | Yes |
| TDP | 65 Watt |
| Max Temp | 100°C |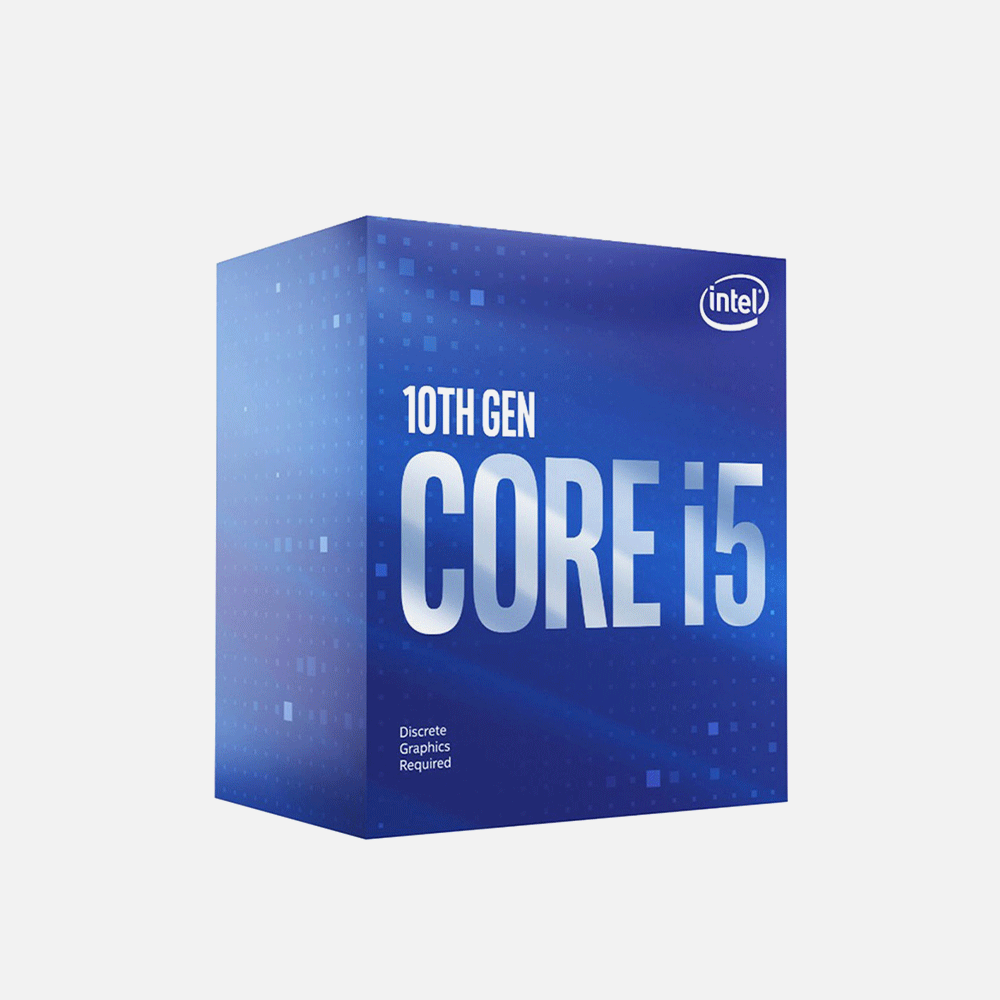 انتل كور i5-10400f سداسي الأنوية يصل سرعته حتى 4.3جيجاهرتز
4799 EGP
العلامة التجارية:إنتل
المقبس:إل جي إيه 1700
السرعة الاساسية للنواة: 2.9جيجاهرتز
كسر السرعة:4.3جيجاهرتز
عدد الانوية:6 أنوية
عدد مراكز الترابط:12
L2 Cache:9 ميجابايت
Compare
Description
Additional information
How to Order
Reviews (0)
Description
Hankerz Index
Intel Core i5 10400F عبارة عن معالج سداسي النواة من اثني عشر مؤشر ترابط بسرعة ساعة أساسية تبلغ 2.9 جيجاهرتز وأقصى تردد توربو يبلغ 4.3 جيجاهرتز. إنه مبني على معمارية 14 نانومتر ولديه TDP 65W. يدعم المعالج ذاكرة DDR4 وتبلغ سعته القصوى 128 جيجا بايت. تتمثل إحدى الميزات الرئيسية لمعالج Intel Core i5 10400F في قدرته على التعامل مع مهام متعددة في وقت واحد. مع ستة أنوية و 12 مؤشر ترابط ، يعد هذا المعالج مناسبًا تمامًا لمهام مثل تحرير الفيديو والتحرير ثلاثي الأبعاد والألعاب. كما أنه يوفر تعزيزًا كبيرًا في الأداء مقارنة بمعالجات الجيل السابق ، مما يجعله خيارًا قويًا للمستخدمين الذين يتطلعون إلى ترقية أنظمتهم.
Details
| | |
| --- | --- |
| العلامة التجارية: | إنتل |
| المقبس: | إل جي إيه 1700 |
| السرعة الاساسية للنواة: | 2.9جيجاهرتز |
| كسر السرعة: | 4.3جيجاهرتز |
| عدد الانوية: | 6 أنوية |
| عدد مراكز الترابط: | 12 |
| L2 Cache: | 9 ميجابايت |
مقارنة سريعة
المقارنة
مقارنة بمعالج Intel Core i3 ، يوفر معالج i5 10400F أداءً رائعًا بفضل الأنوية والمؤشرات الإضافية. كما أن لديه سرعة أعلى وذاكرة تخزين مؤقتة أكبر ، والتي يمكن أن تؤدي إلى سرعات معالجة أسرع وإمكانيات تعدد مهام محسّنة. بالمقارنة مع Intel Core i7 ، فإن i5 10400F لديه سرعات أقل وعدد نواة ، مما يعني أنه قد لا يكون بنفس القوة للمهام الصعبة مثل عرض الفيديو والتحرير ثلاثية الأبعاد. ومع ذلك ، فإنه لا يزال خيارًا قويًا لمعظم الاستخدام اليومي ومهام الألعاب والإنتاجية.
التجربة
عندما يتعلق الأمر بتجربة المستخدم ، فقد تلقى Intel Core i5 10400F مراجعات إيجابية لأدائه وقيمته. أبلغ العديد من المستخدمين أنه اختيار قوي لأولئك الذين يتطلعون إلى ترقية أنظمتهم دون كسر السرعة. ومع ذلك ، تجدر الإشارة إلى أن المعالج لا يأتي بمعالج رسوميات مدمج ، لذلك ستكون بطاقة الرسوميات المخصصة ضرورية للألعاب وغيرها من المهام التي تتطلب رسوميات كثيرة. بشكل عام ، يعد Intel Core i5 10400F خيارًا رائعًا لمن يبحثون عن توازن بين الأداء والقيمة. إنه يوفر أداءً رائعًا مقارنة بـ i3 ، بينما لا يزال سعره معقولاً أكثر من i7.
اسئلة متكررة
لا ، لا يحتوي Intel Core i5 10400F على كارت رسوميات مدمج. ستكون بطاقة الرسوميات المخصصة ضرورية للألعاب وغيرها من المهام التي تتطلب رسوميات كثيرة.
تبلغ سعة الذاكرة القصوى لمعالج Intel Core i5 10400F 128 جيجا بايت.
يحتوي معالج Intel Core i5 10400F على 6 أنوية و 12 مؤشر ترابط.
Additional information
| | |
| --- | --- |
| Brand | انتل |
| System | Intel |
| Generation | الجيل العاشر |
| Core "Intel Only" | i5 |
| Socket | LGA1200 |
| Clock Speed | 2.90 GHz |
| Over Clocking Speed | 4.30 جيجاهرتز |
| Number of Cores | 6 |
| Number of Threads | 12 |
| Cache Memory | 12ميجابايت |
| Memory Type | DDR4 |
| Max Memory Support | DDR4 @2666 |
| Ingerated Graphics | لا |
| Cooling Included | نعم |
| TDP | 65 واط |
| Max Temp | 100 درجة مئوية |