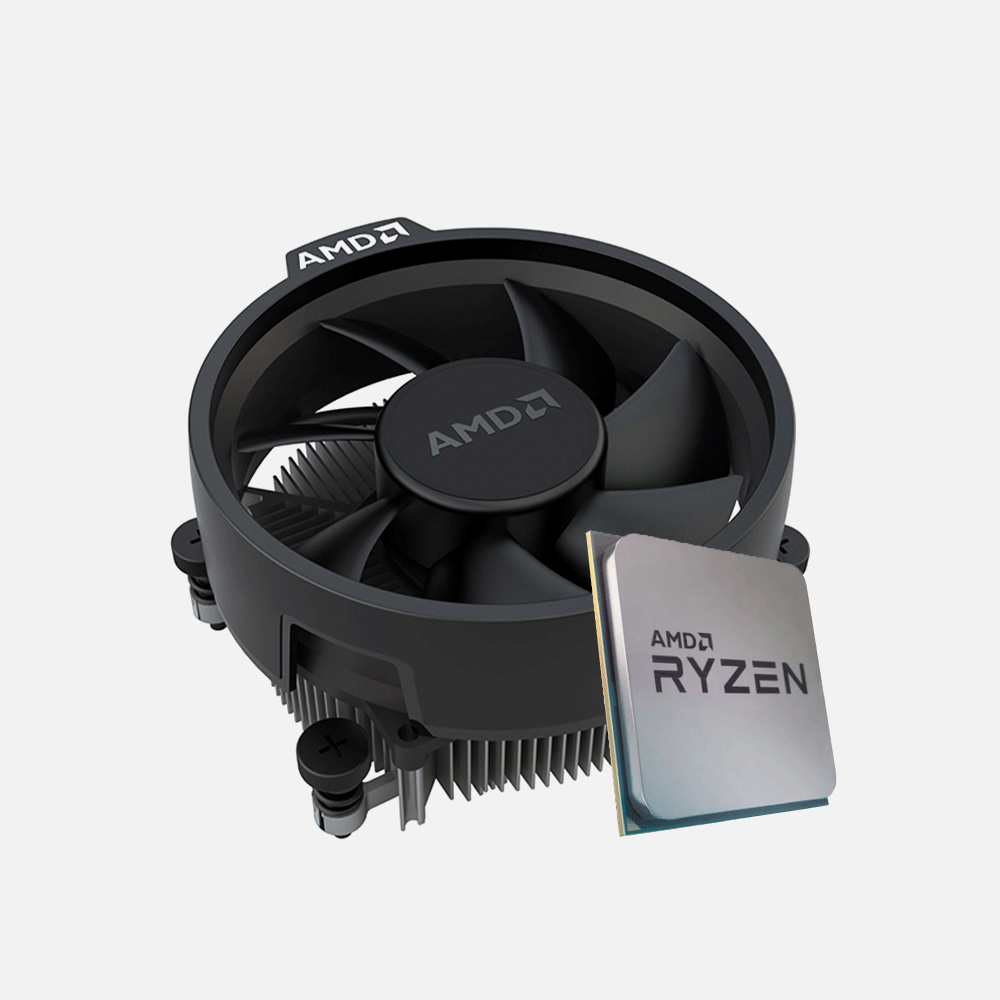 AMD Ryzen 5 4500
3699 EGP
Brand: AMD
Socket: AM4
Clock Speed: 3.6GHz
Overclock Speed: 4.1 GHz
Number of Cores: 6 cores
Number of Threads: 12 threads
L3 Cache: 8 MB
Compare
Description
Additional information
How to Order
Reviews (0)
Description
BAD processor? 
Let me calm you with a NO first with the proof that it's much better than any processor that you can think of in this budget, 6 cores, 12 threads which is cool in a processor in budget, a base clock of 3.6GHZ, and a boost clock up to 4.1GHZ, built on a Zen 2 architecture with the ability to overclock to have an extra 10% average with your 4500,
The reason that it's called a BAD processor is because of the PCIe gen 3, which I understand affects performance, but let me illustrate something to you, this is a processor that is offered at the 3000EGP price range, which is greatly low in the recent market prices, so with a processor that offers you a decent package of performance in both creation and gaming in the range of your budget, it's greatly meeting what you must expect from it,
but don't take that as a word and let me back my words with numbers and tests, to show you that the 4500 is a really good choice for you.
So, would you consider it as a creation or gaming processor? 
(Test bench contains RTX 3060, 16GB RAM 3600MHZ)
CS:GO low settings = 230 fps average
Fortnite high settings dx 12 = 125 fps average
Cyberpunk 2077 medium settings, high texture = 95 fps average
Shadow of the tomb raider high settings = 194 fps average
So, if you are a gamer, it's guaranteed that the 4500 must be considered as your choice.
Creation test. 
Cinebench R23 – single thread scored 1212 pts.
Cinebench R23 – multi thread scored 9175 pts.
Blender 2.91 BMW test finished in 258 seconds.
Puget bench Adobe Premiere Pro scored 559 aggregate pts.
With 3000EGP range, I can't see a better option for you as a creator.
What if we put an RTX 4070?
The answer is the R5 4500 will handle it easily, it's true that there will be a percentage of bottleneck but if you are willing to play at 2K resolution and upgrade your 4500 later, you are good to go and pair your system with the 4070.
Hankerz recommendations. 
We highly recommend using this processor if you are a balanced user, so that you can finish your creation work, and get back to your gaming sessions and in both situations the 4500 will be ready to offer you the performance that you are expecting from spending your money on it,
You are now ready to place your order, you have a full background about the 4500, the only thing you are missing is that the stock quantity is LOW.
Additional information
| | |
| --- | --- |
| Brand | AMD |
| System | AMD |
| Generation | Ryzen 5 |
| Socket | AM4 |
| Clock Speed | 3.6 GHz |
| Over Clocking Speed | 4.1 GHz |
| Number of Cores | 6 |
| Number of Threads | 12 |
| Cache Memory | 8MB |
| Memory Type | DDR4 |
| Max Memory Support | DDR4 |
| Ingerated Graphics | No |
| Cooling Included | Yes |
| TDP | 65 Watt |
| Max Temp | 95°C |