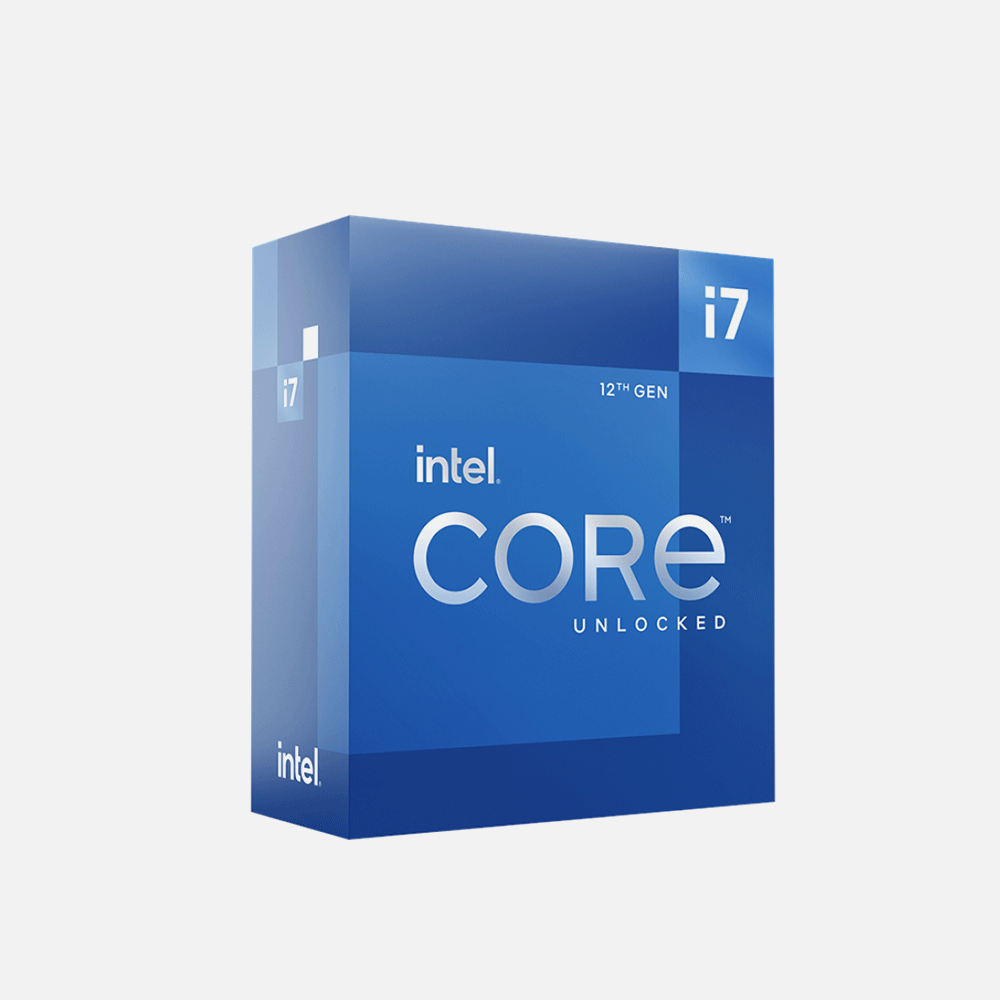 Intel Core i7-12700 12 Core – 20 Threads up to 4.90
12900 EGP
Brand:INTEL
Socket:LGA 1700
Clock Speed: P: 2.1GHz / E: 1.6GHz
Overclock Speed: P:4.8GHz / E: 3.6GHz
Number of Cores:12 Cores (8P+4E)
Number of Threads:20
L2 Cache:12 MB
Compare
Description
Additional information
How to Order
Reviews (0)
Description
Hankerz Index
The Intel Core i7-12700 is a powerful 12-core, 20-thread processor that is designed for professional and high-performance computing applications. It has a base clock speed of 3.4GHz and a max turbo frequency of 4.9GHz, making it one of the fastest processors in its class. In terms of specs, the i7-12700 has a 12MB SmartCache and a TDP of only 65W, making it an energy-efficient option. It also supports DDR4 memory and has a maximum memory size of 128GB. Additionally, it features Intel Hyper-Threading technology, which allows for improved performance in multi-threaded applications.
Details
| | |
| --- | --- |
| Brand: | INTEL |
| Socket: | LGA 1700 |
| Clock Speed: | P: 2.1GHz / E: 1.6GHz |
| Overclock Speed: | P:4.8GHz / E: 3.6GHz |
| Number of Cores: | 12 Cores (8P+4E) |
| Number of Threads: | 20 |
| L2 Cache: | 12 MB |
Quick Compare
Product Info

Intel Core i7-12700 12 Core – 20 Threads up to 4.90

Intel Core i9-11900F 8Core - 16 Threads up to 5.20 GHz

Intel Ci9 10850K

Intel Core i9 10900

Price
12900

EGP

8000

EGP

Rating
-
-
-
-
Sku
-
735858478212
6255
7008
Brand
Intel
Intel
Intel
Intel
Cache Memory
25MB
16MB
20MB
20MB
Clock Speed
2.10 GHz
2.50 GHz
3.60 GHz
2.80 GHz
Core "Intel Only"
i7
i9
i9
i9
Generation
12th Generation
11th Generation
10th Generation
10th Generation
Max Temp
100 C
100 C
100 C
100 C
Number of Cores
12
8
10
10
Number of Threads
20
16
20
20
Over Clocking Speed
4.90 GHz
5.20 GHz
5.20 GHz
5.20 GHz
Socket
FCLGA1700
LGA1200
LGA1200
LGA1200
System
Intel
Intel
Intel
Intel
TDP
-
65 Watt
125 Watt
65 Watt
Tray / Box
Box
Box
Box
Box
Price
12900

EGP

8000

EGP
Comparison
When compared to other processors in the Intel Core i7 series, the i7-12700 has similar specifications to the i7-10700K and the i7-11700K, but with a slightly lower base clock speed. However, it has a higher core and thread count than both of these processors. Another thing to consider is that the i7-12700 is not unlocked, that means that the process of overclocking is not possible, which may be an issue for some users. Overall, the i7-12700 is a powerful processor that is well-suited for demanding tasks such as video editing, 3D rendering, and scientific simulations. Its high core and thread count make it a great option for multitasking and completing heavy workloads quickly. However, it may not be the best option for users looking to overclock their processor.
Experience
Users have reported that the i7-12700 offers excellent performance and is well-suited for demanding tasks. The high core and thread count allows for smooth multitasking and quick completion of heavy workloads.
Frequently Asked Questions
The TDP of the Intel Core i7-12700 is 65W.
The i7-12700 has 12 cores and 20 threads.
The max turbo frequency of the i7-12700 is 4.9GHz.
Additional information
| | |
| --- | --- |
| Brand | Intel |
| System | Intel |
| Generation | 12th Generation |
| Socket | FCLGA1700 |
| Core "Intel Only" | i7 |
| Clock Speed | 2.10 GHz |
| Over Clocking Speed | 4.90 GHz |
| Number of Cores | 12 |
| Number of Threads | 20 |
| Cache Memory | 25MB |
| Max Temp | 100 C |
| Tray / Box | Box |