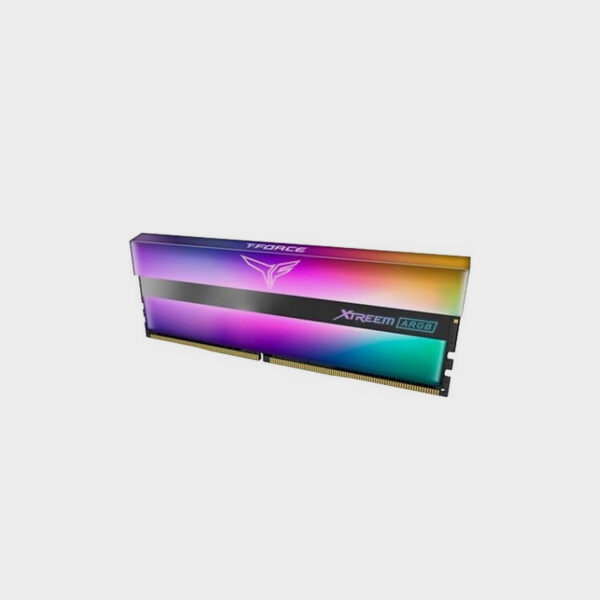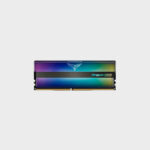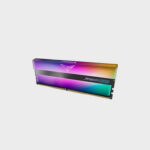 TEAM XTREEM 8G DDR4 3600MHZ RGB pc
1200 EGP
Brand:TEAM
Capacity:8 GB
Speed: 3600
Memory Type:DDR4
Compare
Description
How to Order
Reviews (0)
Description
Team Xtreme 8G DDR4 3600MHz RGB is a premium quality memory module that offers an excellent balance of speed and style. It comes equipped with eight gigabytes of DDR4 memory that operates at a blazing fast 3600MHz frequency, making it an ideal choice for gamers and content creators who require fast and reliable memory performance. The memory module features a sleek, eye-catching design with a black heatsink and a dynamic RGB lighting system that adds a touch of flair to your build. The RGB lighting system is fully customizable, allowing you to choose from a wide range of colors and lighting effects to match your PC build's aesthetics. The Team Xtreme 8G DDR4 3600MHz RGB memory module is also built to last. It features high-quality components and undergoes rigorous testing to ensure that it meets the highest standards of performance and reliability. It is also backed by a lifetime warranty, giving you peace of mind that your investment is protected.
Details
| | |
| --- | --- |
| Brand: | TEAM |
| Capacity: | 8 GB |
| Speed: | 3600 |
| Memory Type: | DDR4 |
Quick Compare
Comparison
When it comes to comparing the Team Xtreme 8G DDR4 3600MHz RGB memory module to other similar products on the market, it's important to look at factors such as performance, features, and price. Here are some comparisons with other popular DDR4 memory modules: Corsair Vengeance RGB Pro: The Corsair Vengeance RGB Pro is a similarly priced memory module that also features RGB lighting. However, it has a slightly faster speed of 4000MHz and a lower CAS latency of 16. The Vengeance RGB Pro also has a higher capacity option of 16GB, making it a good choice for users who need more memory. Overall, the Team Xtreme 8G DDR4 3600MHz RGB memory module offers a good balance of performance, features, and price. The RGB lighting adds a nice touch of personality to a PC build, and the high speed and low CAS latency ensure fast and responsive performance.
Experience
The Team Xtreme 8G DDR4 3600MHz RGB memory module is a great addition to any gaming or content creation PC build. The fast speed and high-quality components make it a reliable and efficient choice for demanding applications, while the RGB lighting system adds a touch of personality to your build. One thing to note is that the RGB lighting system can be a bit tricky to set up, especially if you're new to PC building. However, once you get the hang of it, the customization options are endless, and you can create some truly impressive lighting effects. Overall, the Team Xtreme 8G DDR4 3600MHz RGB memory module is an excellent choice for anyone who wants a fast and reliable memory module that also looks great.
Frequently Asked Questions
The Team Xtreme 8G DDR4 3600MHz RGB memory module is compatible with most modern motherboards that support DDR4 memory. However, it's always a good idea to check your motherboard's specifications to ensure compatibility.
Yes, it is possible to overclock the memory module. However, overclocking can void your warranty, and it's important to ensure that your other components can handle the increased performance before attempting any overclocking.
CAS latency refers to the delay between when the memory module is instructed to access data and when it begins to output the data. Speed, on the other hand, refers to how quickly the memory module can transfer data. Both CAS latency and speed are important factors in determining the overall performance of a memory module.