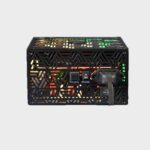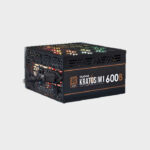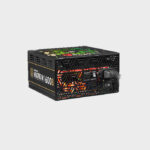 Power supply-Gamdias-Kratos M1-600W-80+Bronze ARGB
1900 EGP
Meets 80 PLUS Bronze Efficiency
Supports Motherboard Sync Functionality
APFC With PF value of 0.99
Support C6/C7 Power States
Silent Mode
Compare
Description
How to Order
Reviews (0)
Description
KRATOS M1-600B is an ultra silent high-quality fan with a built-in customizable ARGB fan. Meeting 80 PLUS Bronze efficiency, greatly reducing noise and operation cost while remaining a safe and lasting power supply unit.
ULTRA SILENCE
KRATOS M1-600B is geared with an ultra quiet fan with a switch to turn silent mode on and off. Enjoy max heat dissipation or turn on silent mode to enjoy optimized automatic fan speed.
80 PLUS BRONZE CERTIFIED
Efficiency rating reflects how much power is retained on transfer, not build quality. KRATOS M1-600B, with an 80 PLUS Bronze efficiency rating, is a safe and lasting first-rate power supply unit.
CUSTOMIZABLE AND ADAPTIVE
KRATOS M1-600B supports addressable RGB sync via motherboard manufacturer's sync software and also has 30 built-in lighting effects easily accessible with a simple button switch.