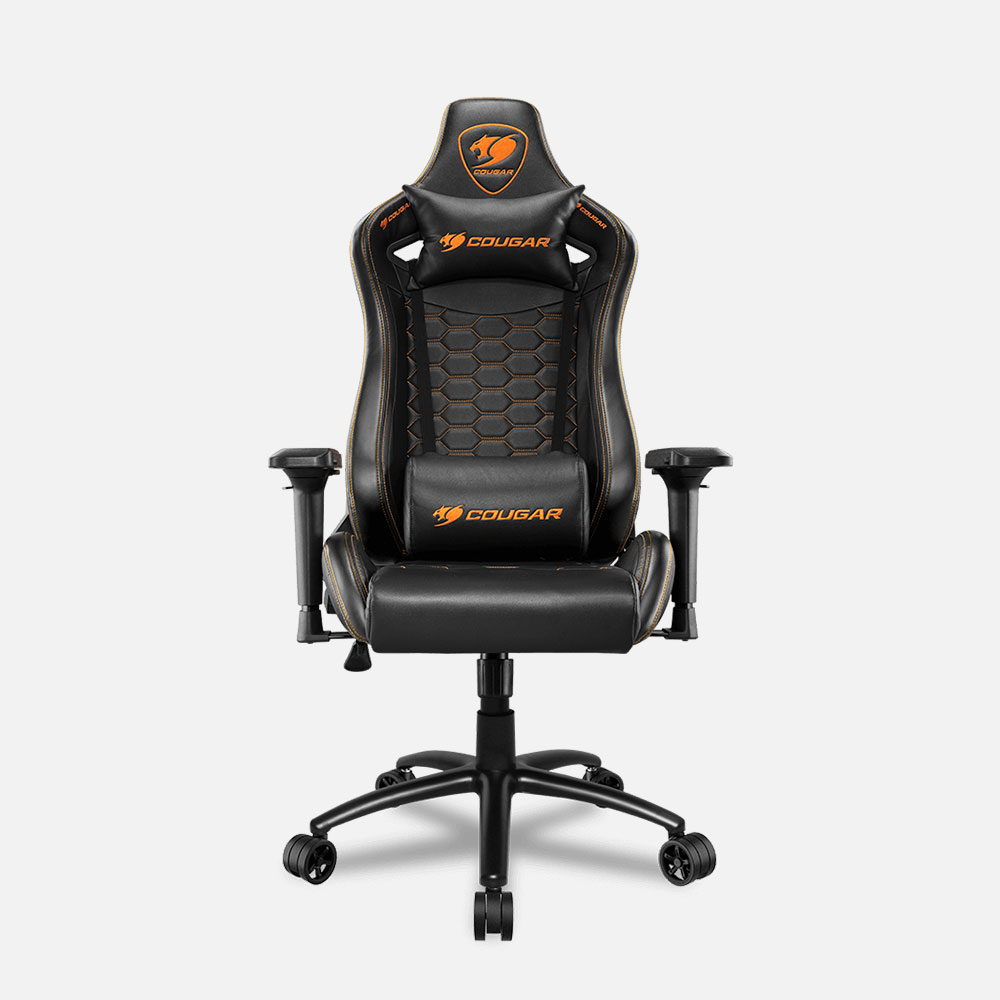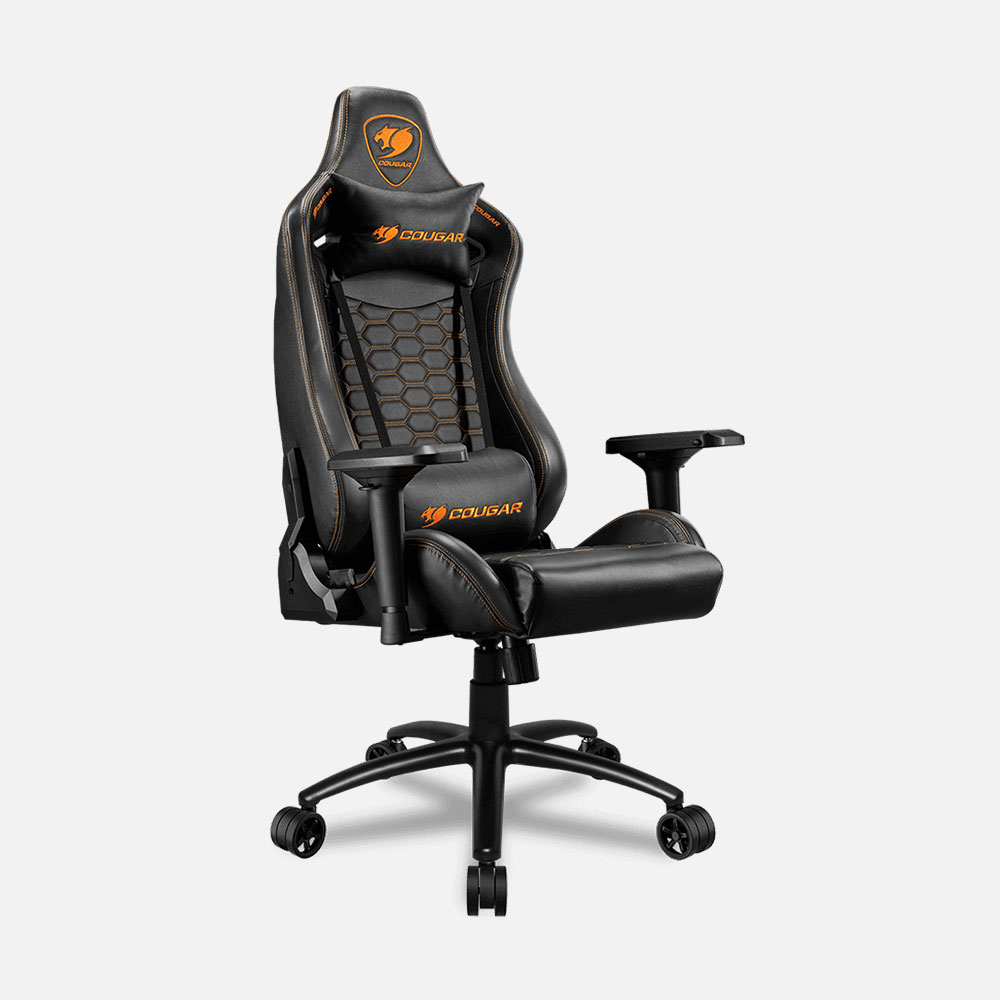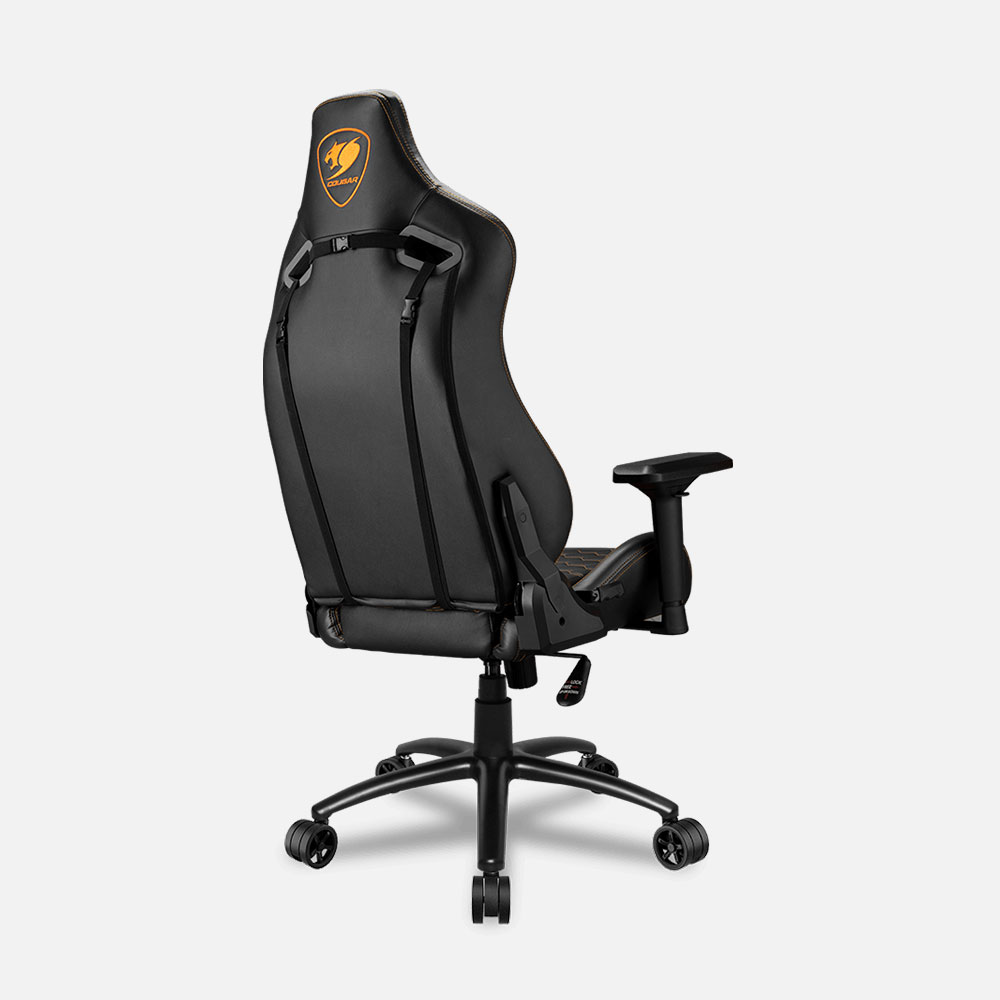 Cougar Premium Gaming Chair – Outrider S Black
8250 EGP
In the competition, there is no mercy. Everyone fights to win glory, everyone waits for your peak to give you the headshot. Top 5 in a battle royale game, till the final 1v1. Will you be the winner? Well, what differs a gamer from another is the caring of details. You both could have the same technicalities and mechanics, also the same frame rate, but who has the comfort, the back and neck rest, the adjusted position for the win?
Having the Outrider S from Cougar will be the difference that allows you to take the sword of glory and slay your enemy to win the 1v1. 4D armrest and PVC leather powered and lifted by class 4 lifting cylinder with steel frame for maximum support and 2 pillows for your neck and back to watch the win with no pain, only gain. Well, that was a summarized scenario. You can make it real by ordering your Outrider S. Remember, all want glory, but no one cares about details
Brand:Cougar
Model:Outrider S
Max Weight:120KG
Arm Rest Directions:4D
Warranty:1 year
Color:Orange-Black
Build Quallity:PVC Leather
Size:Mid
Material:Steel Frame
Back Support:Yes
Adjustable Height:Adjustable
Compare
Description
Additional information
How to Order
Reviews (0)
Description
Gift of the Rift – Unveiling the Cougar Outrider S!
The Cougar Outrider S is a game-changer, capable of elevating every aspect of your gaming experience. It has the power to change your level of comfort, gaming career, and even alleviate back pain. Its PVC leather honeycomb design and breathable materials, coupled with fully adjustable arms, offer unparalleled comfort. With steel support, a 180-degree recline, and head + lumbar pillows for back pain relief, this chair gives you an unfair advantage to conquer your enemies.
The Creation – A Touch of Brilliance for Your Setup!
The Outrider S is carefully crafted to bring your gaming setup to life. Whether you desire a splash of orange, yellow, or black, it matches your every imagination, setting the perfect mood for immersive gaming. Just adjust your chair to the competitive position, and you're all set to dominate the virtual realm.
Tailored Perfection – Every Detail Counts!
Indulge in high-density foam cushions and an embroidered logo that sets it apart from other brands. The class 4 gas lift cylinder provides exceptional safety, resistance, and reliability. And the best part? The Cougar Outrider S comes at a budget-friendly price of only 8250L.E, backed by a 1-year local warranty. Experience the true meaning of gaming comfort with the Outrider S chair – upgrade your gaming throne today!
Details
| | |
| --- | --- |
| Brand: | Cougar |
| Model: | Outrider S |
| Max Weight: | 120KG |
| Arm Rest Directions: | 4D |
| warranty: | 1 year |
| Color: | Orange-Black |
| Build Quallity: | PVC Breathable |
| Size: | Mid |
| Material: | Steel Frame |
| Back support: | Yes |
| Adjustable Height: | Adjustable |
Frequently Asked Questions
Additional information
| | |
| --- | --- |
| Brand | Cougar |
| Model | Outrider S |
| Size | Mid |
| Material | Steel |
| Arm Rest Directions | 4D |
| Wheel Size | 3" |
| Tilt Mechanism | Yes |
| High Density Mold Shaping Foam | Yes |
| Weight | 120 kg |
| Color | Black |