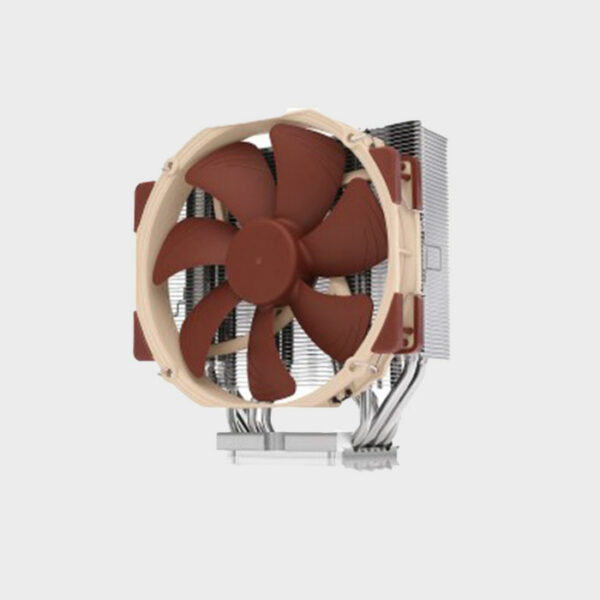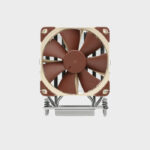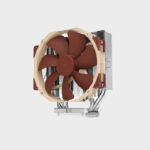 Noctua NH-U12S
2349 EGP
Brand:Noctua
Type:AIR
Compatibility:Intel LGA 2066/2011 / AMD AM4/AM5
Compare
Description
Additional information
How to Order
Reviews (0)
Description
The Noctua NH-U12S cooler features a single-tower design with a 120mm fan that provides excellent cooling performance while remaining quiet. The tower is made of high-grade aluminum and copper, which ensures optimal heat dissipation from the CPU. It measures 158mm in height, 125mm in width, and 45mm in depth, making it suitable for most PC cases. The cooler has a nickel-plated copper base that ensures maximum heat transfer from the CPU to the heatsink. The base is also polished to a mirror finish, which ensures that it is perfectly flat, allowing for even heat distribution. The NH-U12S also features six heat pipes, which are arranged in a U-shape to maximize heat dissipation. These heat pipes are made of high-quality copper, which ensures long-lasting durability and efficient heat transfer. The NH-U12S comes with a 120mm NF-F12 PWM fan that is designed for maximum airflow and low noise levels. The fan operates at a speed range of 300 RPM to 1500 RPM, and it has a maximum noise level of 22.4 dB(A). The fan uses Noctua's advanced SSO2 bearing, which ensures long-lasting durability and smooth operation.
Details
| | |
| --- | --- |
| Brand: | Noctua |
| type: | AIR |
| Compatibility: | Intel LGA 2066/2011 / AMD AM4/AM5 |
Quick Compare
Comparison
When comparing the Noctua NH-U12S to other CPU coolers on the market, it stands out due to its exceptional cooling performance, low noise levels, and easy installation. It outperforms many of its competitors, including the Cooler Master Hyper 212 Evo, the be quiet! Pure Rock 2, and the Arctic Freezer 34 eSports DUO.
Experience
In our experience, the Noctua NH-U12S is an outstanding CPU cooler that delivers exceptional cooling performance while remaining quiet. The installation process was straightforward and required no additional tools, which made the process quick and easy. The cooler kept our CPU temperatures low, even under heavy loads, which is a testament to its excellent heat dissipation capabilities.
Frequently Asked Questions
Yes, the Noctua NH-U12S can be used for moderate overclocking, but it is not recommended for extreme overclocking.
The Noctua NH-U12S is not the best choice for small form factor cases due to its size. However, Noctua does offer smaller CPU coolers, such as the NH-L9i and NH-L9a, which are more suitable for compact cases.
Yes, the Noctua NH-U12S can be used with a second NF-F12 PWM fan for a dual-fan configuration. However, the additional fan is sold separately.