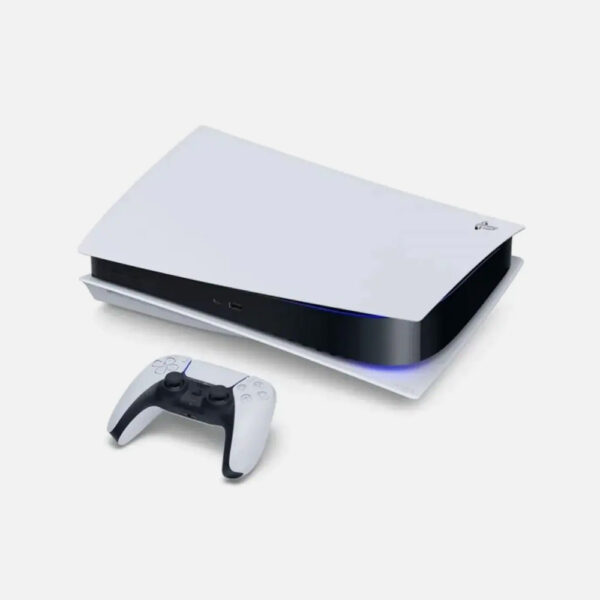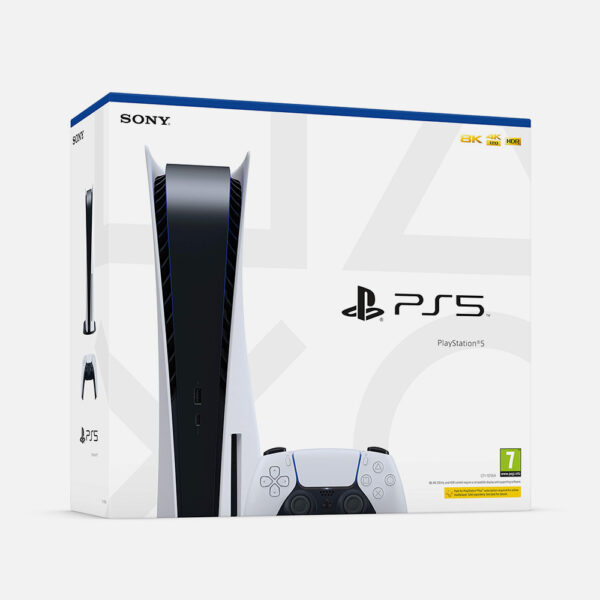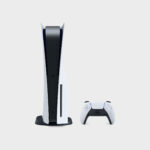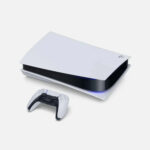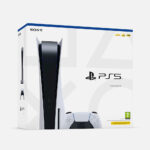 Playstation 5
With DualSense

Brand: sony
Main-Сategory: PlayStation 5
Sub-Category: Standard edition
Color: White
Compare
Description
Additional information
How to Order
Reviews (0)
Description
Playstation 5
"Standard edition"
PlayStation 5 console is more than just a means of gaming. It's more than just a gaming machine that gives you access to the most amazing games on the market.
This console has a lot to offer and not just games, Let's move on to the unique specifications of PlayStation 5

P

S5 Standard edition VS Digital edition 
Playstation 5 Standard edition has an advantage over the Digital edition Thanks to CD-room, If you were a PS4 ex-user, you can enjoy
PS4's gameplay on PS5 or download digital games from the Playstation store, while the digital edition has no CD room so you can play
by creating an account. downloading games from the PlayStation store only.

Ray tracing feature
Ray tracing is a new way of achieving photorealism in games. ray tracing is used to create natural light reflections and shadows
that make characters, objects, and environments appear more lifelike than ever before that bringing your gaming experience to a whole new level

4K crisp graphics Experience
playstation5 is an advanced next-generation console that provides a platform for the most realistic video games to date.
The playstation5 allows you to play your favorite games in incredible visuals, enjoying unbelievable gameplay with frame rates
up to 120 fps while outputting 120Hz on 4K and up to 8K on TVs and monitors. Experience games like never before with the PlayStation5

A unique world with Game Hub
A game hub is a software made by a powerful processor built-in PlayStation 5, Each game Hub has a specific updated space continuously
for each game's lifecycle adapting with game creators.

Missions and Modes
Playstation 5 Standard edition will have an easy-to-use controller with full access to the PS5's control center. This is a great
feature for gamer creators, You can jump around levels, missions, or specific modes easily on your console with this handy feature.
Push one press on the PS button you will have the green light to see your control game center such as  game content, system features
and activities without exiting your gameplay.
 Discover new games
The PS5's AI has the leverage to recommend the best choice of your game's type depending on the games you like, So you will be able
to discover your favorite games and share them with your fellas.
Gamers challenging
Playstation 5 Standard edition has many features to keep you entertained while playing. The ability to share your score and results
with your friends will be a great way to beat them right back, when they beat you, Don't miss the chance.

Picture-in-picture mode
How to apply your strategy of the enemy attacking with other gameplayers on PS5?! With one press on the PS button, you can activate your
screen share at the game with other gameplayers or you can enjoy their whole experience from their perspective. PS5 is more than a video
game it's a new and different experience.

Connected with PS4
With PlayStation™Network here's come the magic, You can start a voice chat with your friends who have PS5 and PS4, You can also
chatting with your players who installed the PlayStation app on mobile devices, Stay connected with gamers even on PS5 or PS4
Especially for game creators, you will be able to connect with PS4 players to enjoy the multiplayer games as well they can invite you.


Sony collaborates with many entertainment apps to ensure their audience will reach their optimum satisfaction, get your 4K resolutions
up to 8K while watching your favorite TV series, movies, and animes. Last but not least you will be able to listen to music while playing.
(Apple Tv+ Unlock for six months, Netflix, Youtube, Disney+, ESPN, Hulu, Amazon Prime Video, Crunchyroll, Spotify)

Looking for Blog in arabic language for a ps5 click here Blog
To learn more visit Sony