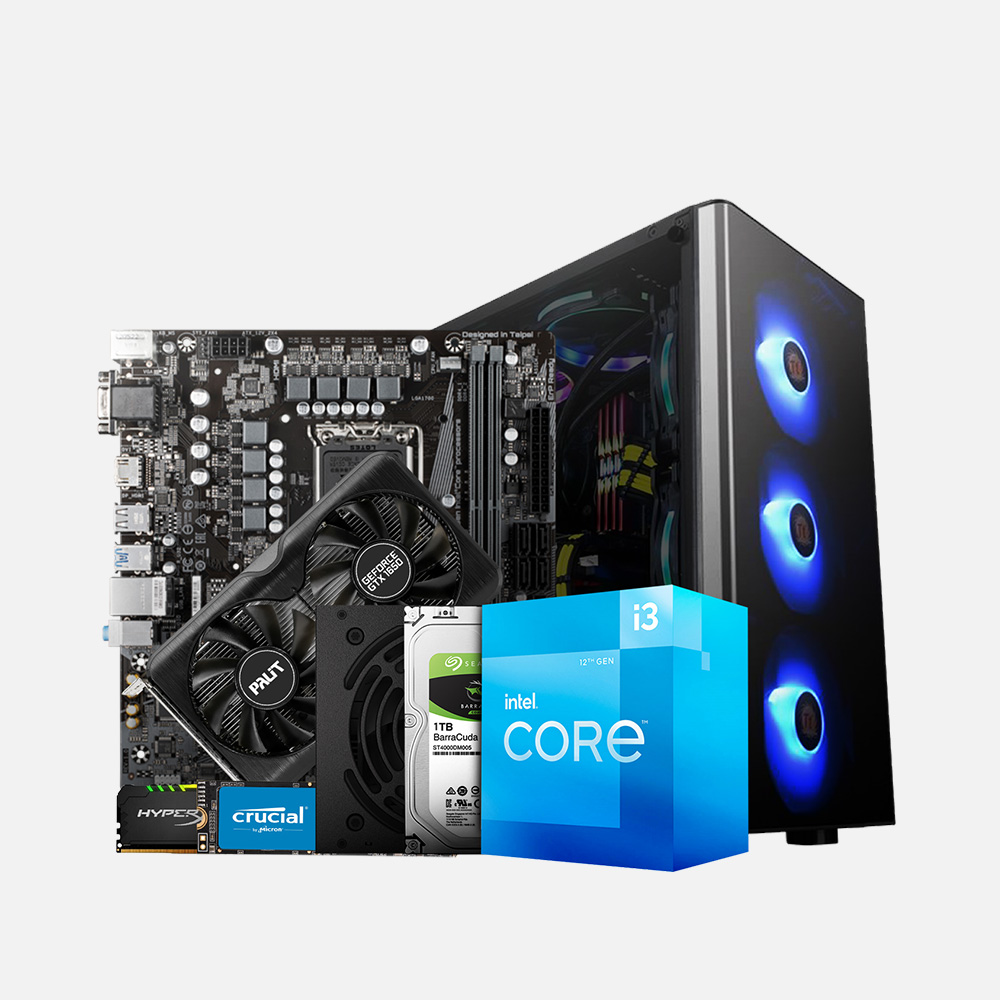 MID RANGE GAMING PC BUILD 4
15900 EGP
Componants:
Processor: Core i3 12100F
Motherboard: Gigabyte H610 DDR4
RAM: KINGSTON FURY BEAST RGB 8G 3200
vga: GTX 1650 4GB
SSD: 128GB Team SATA III M.2
HDD: 1Tb
CASE & PSU: Thermaltake V200 + 600W
Compare
Description
How to Order
Reviews (0)
Description
 i3 12100F Gaming Pc build
Proccessor
intel core i3 12100F
Intel Core, I3-12100F, Desktop Processor, Processors Intel designs advanced, high-performance processors for every usage, including enterprise-scale servers, IoT devices, laptops, desktops, workstations, and mobile devices
Motherboard
Gigabyte H610M H DDR4
H610 motherboards feature solid plated ATX 12V 8pin power connectors to offer a stable power supply during CPU overloading.
Solid Pin Power connector advantages
Larger contact area for electricity
More metal quantity to sustain higher power and generated heat
Ultra durable and longer lifespan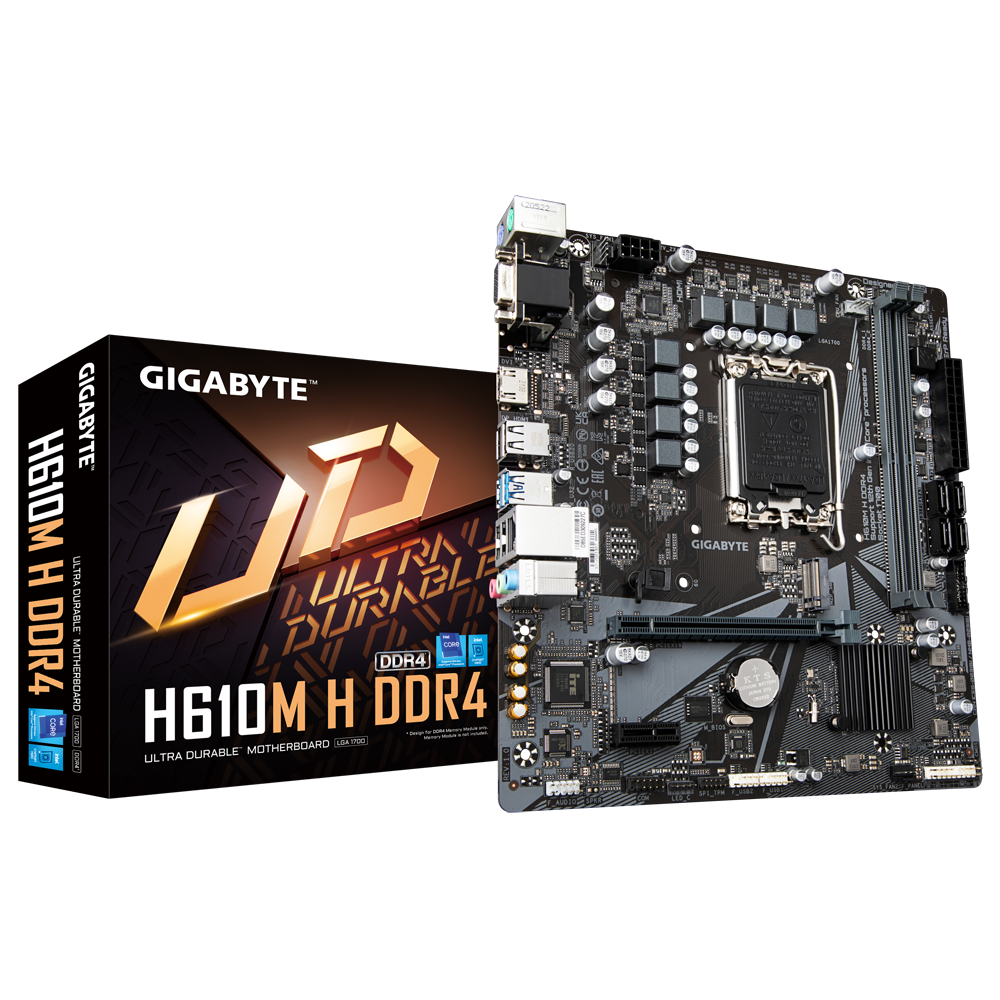 VGA
GTX 1650 4GB
Upgrade your gaming experience with the power of a GeForce GTX 1650. With 4GB GDDR5, this graphics card is perfect for gaming and entertainment on max settings at 1080p. The powerful 2 fan cooler also enables you to play for hours without worrying about overheating. With the high-end NVIDIA® G-SYNC™ technology, it eliminates screen tear and stuttering in your games

SSD
128GB Team SATA III M.2
MS30 M.2 SATA solid state drive uses the latest SATA III 6Gb/s transfer interface and offers excellent transfer efficiency and compatibility. For different environment usage, MS30 comes in two sizes, 22x80mm and 22x42mm, and both of them are fully compliant with the M.2 specification. In addition, the capacity is increased to 2TB, which is capable of satisfying all kinds of specification requirements for motherboards, laptops, mobile devices and developing embedded devices.

Case + Power supply
thermaltake V200 Tempered Glass Edition
The Thermaltake V200 Tempered Glass Edition is a sleek and stylish case featuring a single 120mm high performance fan offering basic cooling for system components.
No more struggling with cable management! Thermaltake V200 Tempered Glass Edition
case is designed to keep everything neat and tidy, with plenty of adjustable storage space
it makes storage easy. The large size tempered glass panels on both sides improve the lighting
as well as giving you an enjoyable view of your system at all times without opening the side
window. There is also a dust filter for each fan included to help keep your set up clean and
cool. With support for ATX motherboards and an amazing airflow system, V200 Tempered Glass Edition is all you need for a great experience!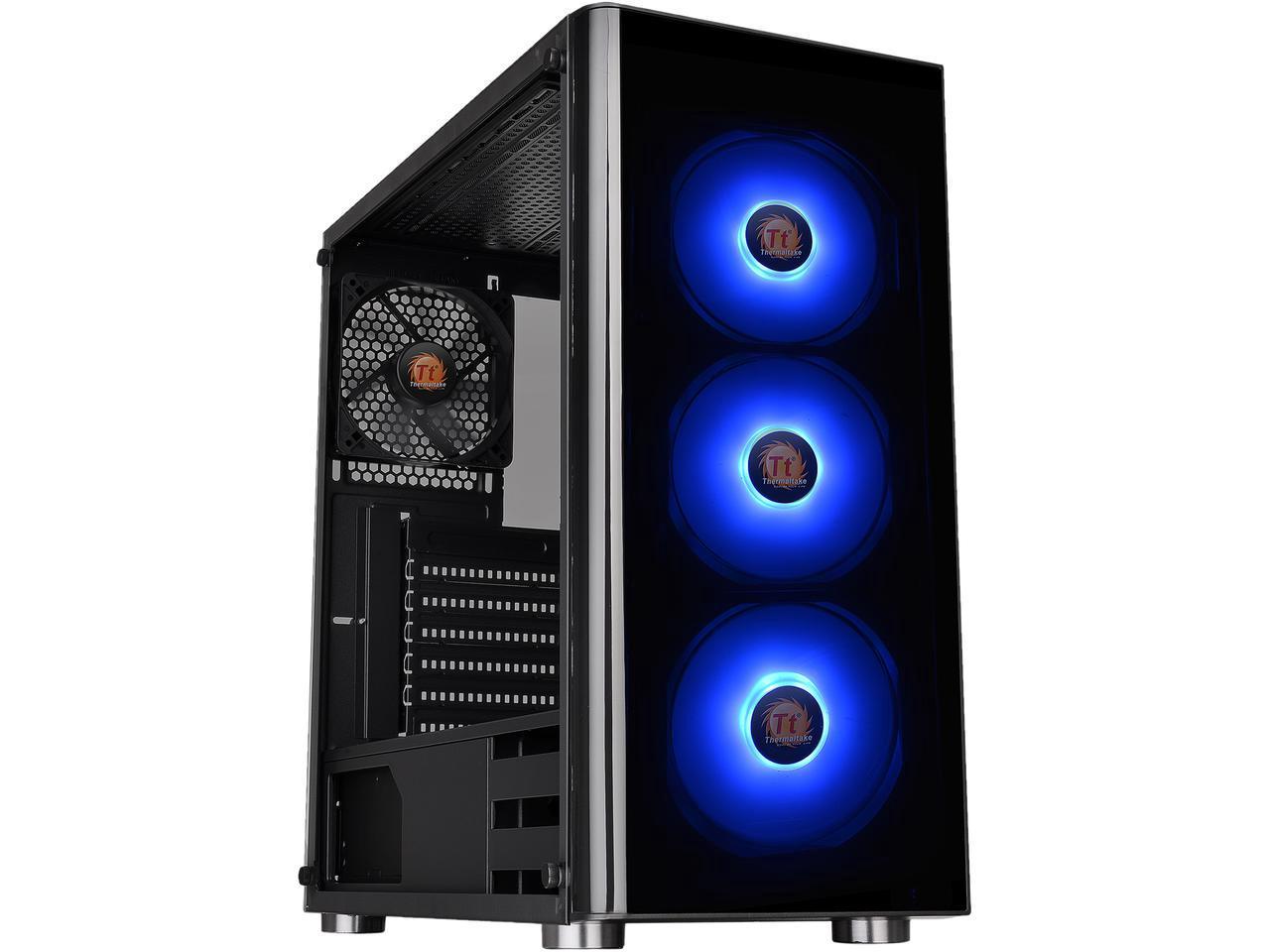 For more Gaming Pc builds visit Hankerz build