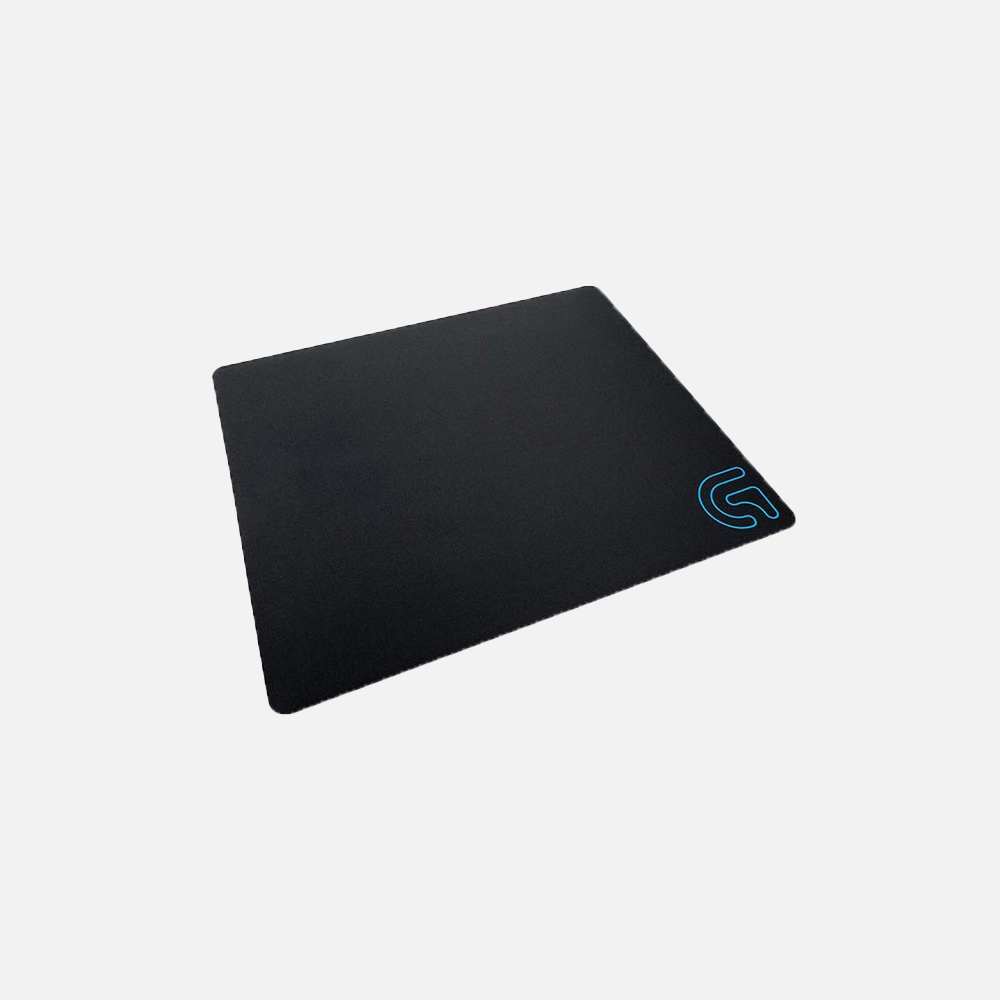 Logitech G240 – Cloth Gaming Mouse Pad – EWR2
400 EGP
Dimensions: 280x340x1

mm

Material: cloth consistent surface
Warranty: 2 years 
Compare
Description
Additional information
How to Order
Reviews (0)
Description
Frictionless experience 
Low Sensitivity gamers must be provided with a mousepad that is moderate resistance to the mouse feet when starting or stopping a rapid movement, The G240 is Heat-treated at 200° C, and the cloth surface of the G240 provides just the right amount of friction for low-DPI maneuvers, so you can now play on 100-600 dpi with smooth, fast, and accurate moving, with 1mm ultra-thin design and 90g weight, you can take your g240 anywhere you go to protect your aim and performance wherever you are going to play.
But the mousepad doesn't benefit your speed only, it also makes your aim significantly better, as with the G240, how?
Heavy patterns and designs can interfere with sensor performance. G240 features a clean, consistent surface texture. This gives sensors better imagery for translating mouse movement into cursor movement, an improvement over inconsistent or dirty table and desk surfaces, so your mouse benefits from the steady smooth surface texture to make your aim better, now you know why your aim is much worse than an Odin player, LOL.
Steady as you flick. 
The G240 is designed to cater to low dpi gamers, so it will not make sense if the mousepad moves with you on the desk, right?
The G240 comes with a rubber base firmly bonded to the cloth helps keep the flexible surface in place to prevent the cloth from bunching up in front of the mouse and interfering with smooth mouse movement, so it doesn't matter how hard you flick the shot, your mousepad will stay still in its place.
G optimization.  
The G240 is optimized for all mice but especially with the G sensors from Logitech, G240 can give gamers access to enhanced sensor accuracy and precision. G240 uses a surface texture comparable to the optimal testing environment for Logitech G mice,
so, if you are going to buy a G mouse with your G240 mousepad, it will be a lucky day for you.
Logitech's warranty.
The Logitech G240 comes with a 2-year authorized local agent warranty from Logitech, so, we have got your back here.
I think it's time to make this decision, as you are just 1 click away from owning it yourself and share your experience with us.