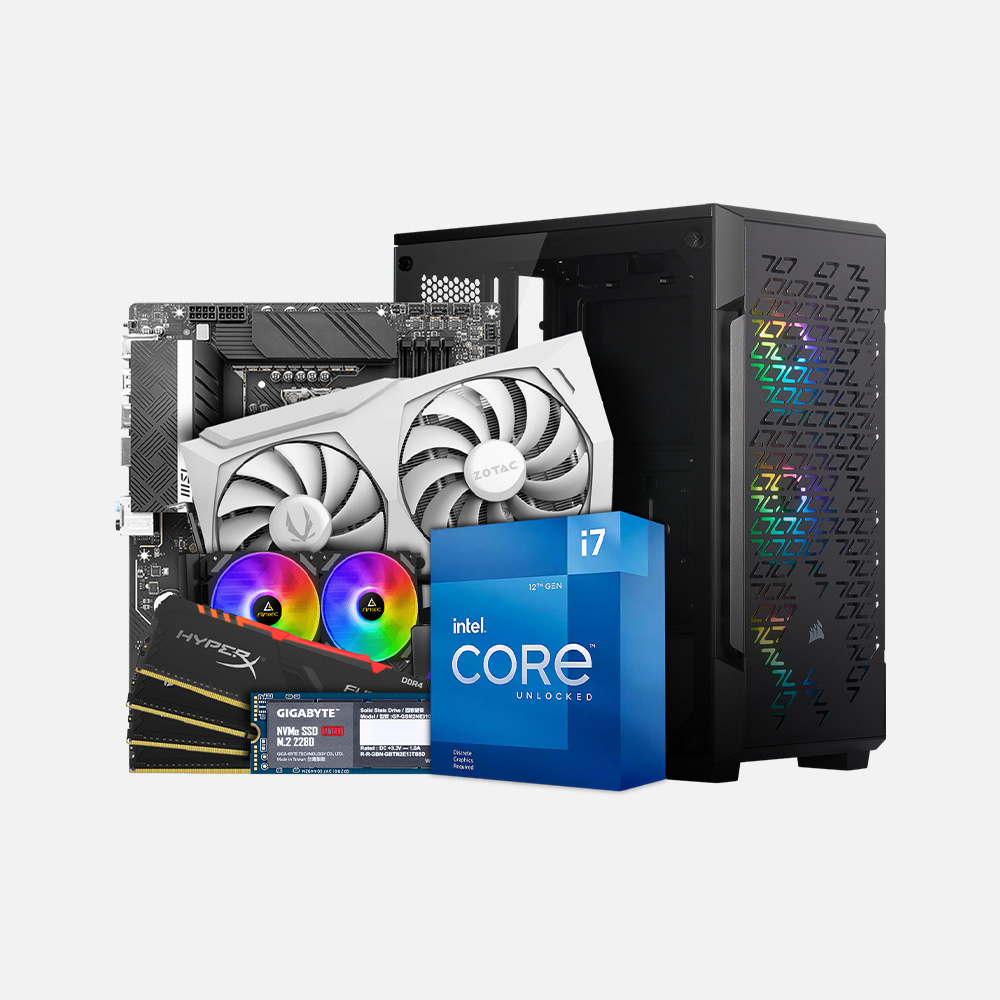 High END Content Creator PC BUILD 2
45800 EGP
Componants
Processor: Intel i7 12700KF
Motherboard :MSI Z690 A-Pro DDR4
Vga :Zotac RTX 3070 White Edition 8GB
Ram: FURY 4x 8GB DDR4 RGB 3200MHz
SSD : GIGABYTE NVMe SSD 1TB – GP-GSM2NE3100TNTD
Case + PS :Corsair 220T + 750W Bronze
Cooling: Liquid Antec Symphony 240MM ARGB
Compare
Description
How to Order
Reviews (0)
Description
Intel i7 12700KF pc build
Proccessor
Intel i7 12700KF
Get the best quality of entertainment and work on this Intel Core i7-12700KF processor which comes with 12 cores and supports up to DDR5. This processor has 8 cores for performance and 4 efficient with 20 threads which allows you to render a 3D project or playing heavy games in a less time.

Motherboard
MSI Z690 A-PRO DDR4
The MSI Z690-A Pro motherboard is a fully loaded gaming motherboard that perfects
your gaming experience with great design and performance. This board is engineered  to put your rig through its paces with no overclocking needed. It has all the bells and
whistles you need, and then some. With 5-Way Optimization, Game Boost technology,  and MultiCore Turbo you get the best of both worlds; fast response times in games AND faster system performance when loading apps or working on spreadsheets. The integrated audio boost will send sound waves directly. It also supports up to 128GB of DDR4 memory,
and allows you to overclock your processor when necessary. The built-in Overlay feature
supercharges your screen performance by providing real time data for games like Fortnite Battle Royale and Apex Legends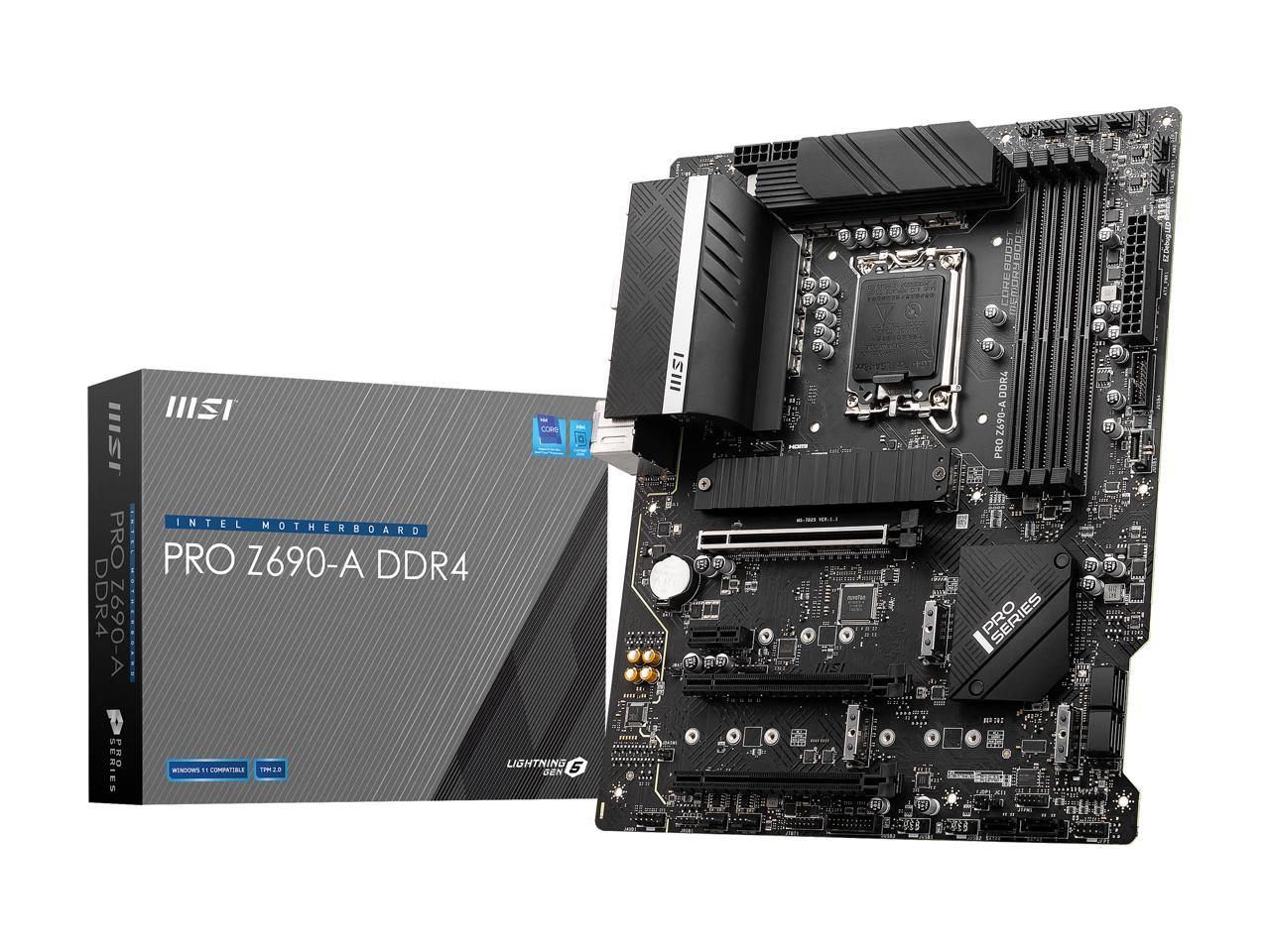 VGA
Zotac RTX 3070 White Edition 8GB
Get your streaming performance to the next level with the RTX3070. This powerful graphic card supports resolutions up to 8K on 60Fps and 4K at 120Fps, allowing you to view all your content without experiencing any lag. It comes with second generation ray tracing cores that deliver fast and efficient rendering for high-quality graphics with more realism and movable objects can now have shadows cast that match their surroundings. The RTX3070 supports up to four independent monitors, which means you can multitask your favorite games, watch videos or stream live at the same time!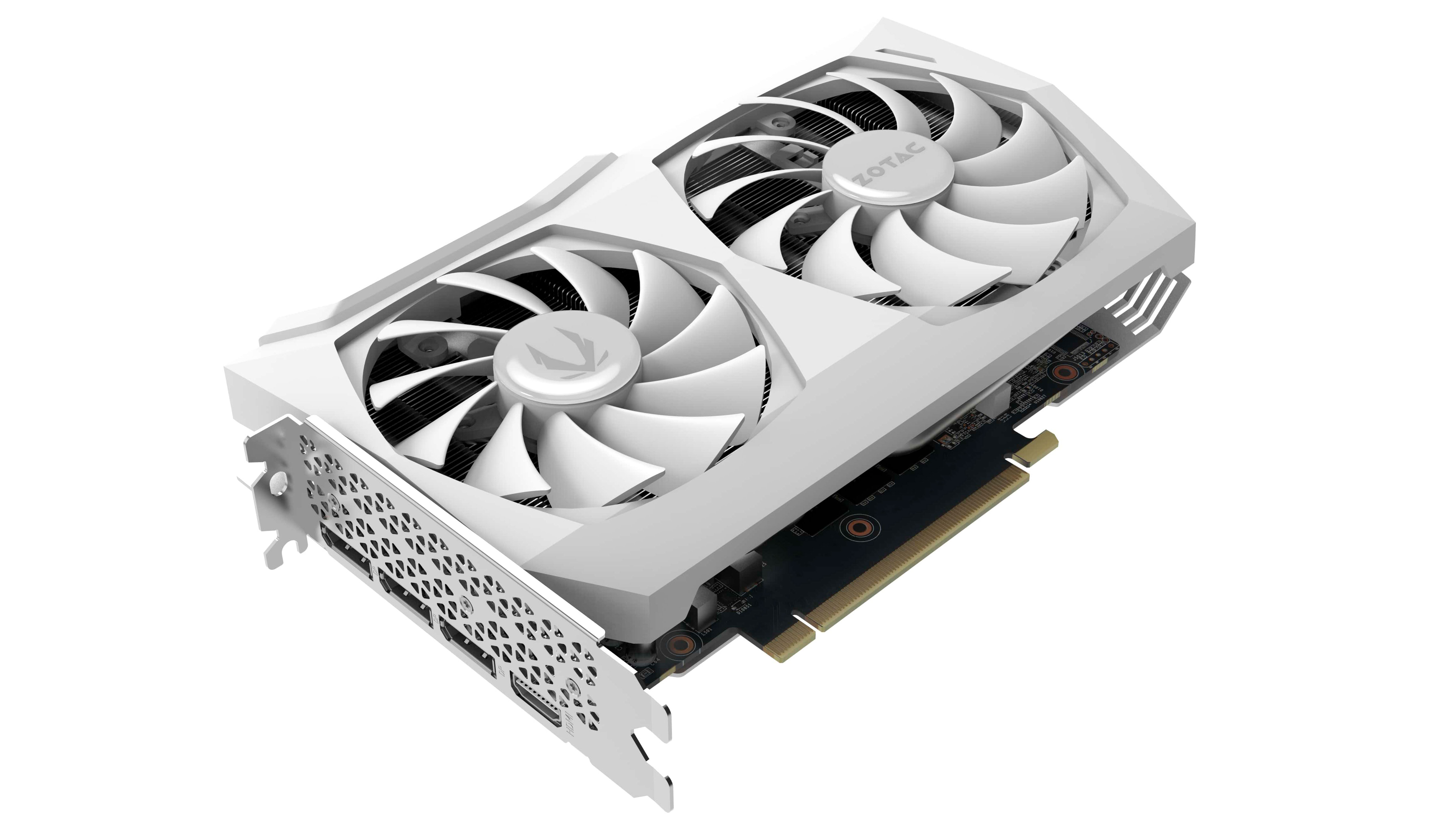 SSD
GIGABYTE NVMe SSD 1TB – GP-GSM2NE3100TNTD
GIGABYTE NVMe SSD provides performance for your daily computing tasks, boast of best controller & NAND flash that provide.
Sequential read speeds up to 2500 MB/s.
Sequential write speeds up to 2100 MB/s.
GIGABYTE M.2 PCIe SSD gives you faster data transferring experience compared to 2.5″ SATA solid state drive.

COOLER
Cooling Liquid Antec Symphony 240MM ARGB
The EPDM+IIP high-density tubing is very durable, making less loss of liquid.
Covered with aluminum alloy, the joints of the tubing highly decrease the chance of liquid leaking.
The 14 dense cooling fins are specially designed
for AIO coolers, delivering efficient cooling.

Case + Power supply
This product is designed to cool all the components in your PC, and it has the six fans with a specific airflow: one inairflow and two outairflows.
Corsair's 220T ATX case has been designed to maximize space, allowing you to bring both your high-performance components and your gaming lifestyle together.
It's built for users who are serious about their PC gaming experience, and with an ATX motherboard version that gives you room for expansion, it'll be ready for whatever set-up you choose.
 For more Creator Pc Builds visit Hankerz Creator