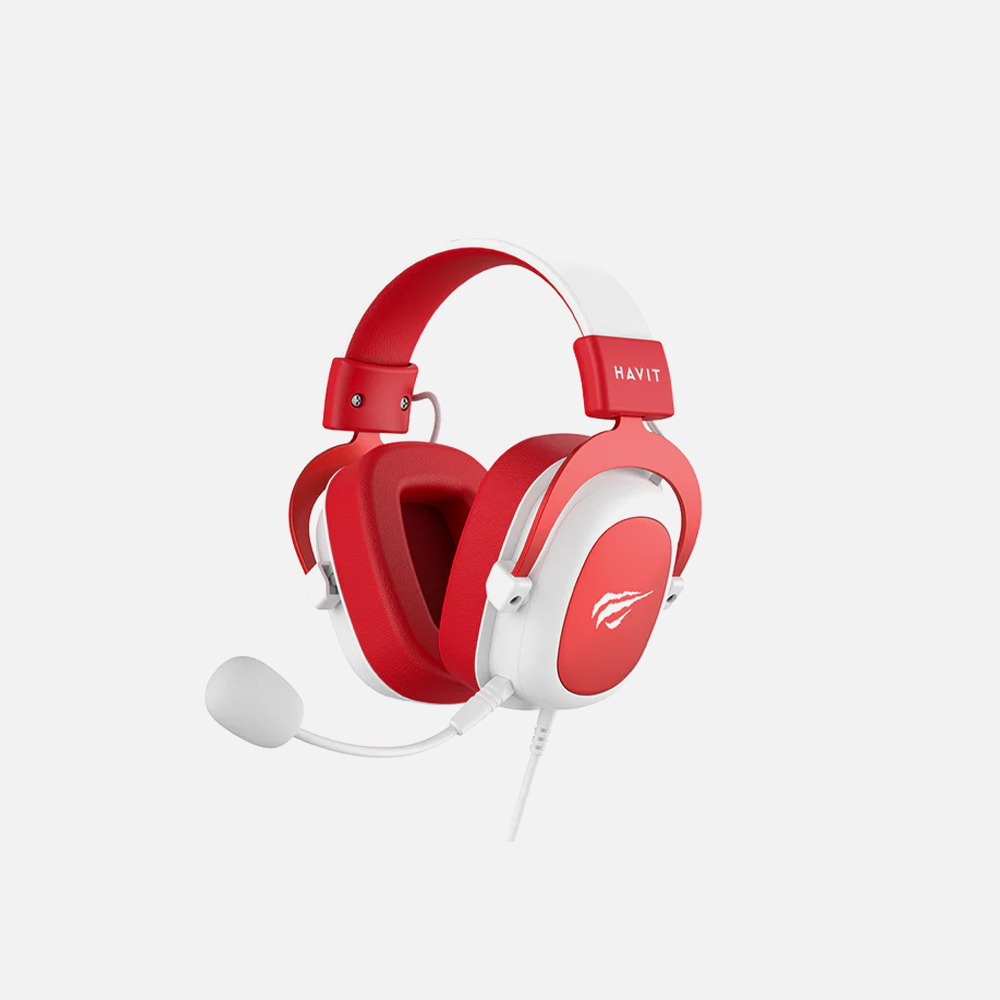 Havit Gaming H2002D Headphone 3.5Mm Tailored for The Game High Tone White + Red
1250 EGP
7.1 surrounded sound 
3.5mm aux 
protein leather earmuffs
detachable mic 
scratch-resistant
53mm driver 
Compare
Description
How to Order
Reviews (0)
Description
Hard Stuck ?
Did you know that using headphones in-game increases your chances of winning by 40%? But why? Simply put, in eSports games, footsteps can help you predict the future. They create an image in your head of where the enemy will go in the next step. So, let me introduce you to the Havit 2002D. It's one of our best-selling headphones lately, featuring 53mm high-magnetic drivers with 7.1 surround sound and a 3.5mm audio jack that's compatible with your PS4 , mobile and even xbox player to be ready for every sitiuation . It's scratch-resistant with a metal exterior design to protect your setup's prestige. The detachable mic offers professional sound quality, making your calls to teammates more effective for winning the round. Finally, you will get out of the bronze elo.


Consistency Needs Comfort
Equipped with protein leather earmuffs, the Havit 2002D ensures comfort without compromising consistency. The earmuffs are adjustable according to your head size, and the skin-friendly, breathable material is designed to prevent discomfort. The conclusion is that sounds matter in your game. It doesn't just affect your performance; it affects your whole team. So choose wisely. The H2002D is ready to be ordered.

The Aesthetics
I really needed a separate headline just to talk about the design. Havit's design in this version, combining white and red , is truly worth adding to your setup's character. It perfectly matches Phoenix's main, so you must consider it if you are a Phoenix main.