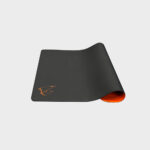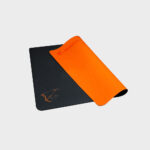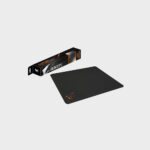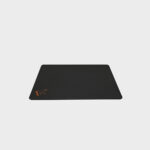 Gigabyte AMP500 Medium
1000 EGP
Are you tired of struggling with a slippery or worn-out mousepad that hampers your gaming performance? Look no further than the Gigabyte AMP500 Medium, the ultimate gaming mousepad that delivers a superior combination of speed, precision, and durability. Engineered with cutting-edge technology and designed to enhance your gaming experience, the AMP500 Medium is a game-changer in the world of mousepads.
Compare
Description
Additional information
How to Order
Reviews (0)
Description
The Gigabyte AMP500 Medium is a high-performance gaming mousepad that offers an optimal balance of speed and control. Its micro-textured surface is specially designed to provide excellent tracking accuracy and smooth glide for both optical and laser sensors. The pad measures 430mm x 370mm, providing ample space for precise mouse movements while also fitting comfortably on most desktop setups. Crafted with a durable and sturdy construction, the AMP500 Medium features a four-layer design. The first layer is a heat-treated microfiber cloth that ensures smoothness and consistency, while the second layer consists of an ultra-thin PVC material for added flexibility and durability. The third layer consists of a silicon base that provides a firm grip on any surface, preventing the pad from slipping during intense gaming sessions. Finally, the fourth layer is a high-density foam that offers excellent cushioning and comfort.
Details
Quick Compare
Comparison
When compared to other gaming mousepads on the market, the Gigabyte AMP500 Medium stands out with its unique combination of features. While many mousepads focus solely on either speed or control, the AMP500 Medium strikes a perfect balance between the two, providing gamers with the best of both worlds. Its micro-textured surface ensures precise tracking and low friction, allowing for effortless cursor movements and quick response times. Additionally, the non-slip silicon base provides excellent stability, ensuring that the pad stays firmly in place even during the most intense gaming sessions.
Experience
Gaming enthusiasts who have used the Gigabyte AMP500 Medium have reported overwhelmingly positive experiences. The combination of the pad's smooth glide and accurate tracking has greatly enhanced their gaming performance, enabling them to make precise movements and react quickly in competitive gameplay. The size of the pad offers enough space for both low and high sensitivity settings, accommodating various gaming styles and playstyles. Users have also praised the pad's durability, noting that it maintains its high-performance characteristics even after extended use.
Frequently Asked Question
Yes, the AMP500 Medium is flexible and can be rolled up for convenient portability. Its thin profile and lightweight design make it easy to carry in a backpack or laptop bag.
Yes, the Gigabyte AMP500 Medium is compatible with both optical and laser gaming mice. It provides excellent tracking performance regardless of the mouse's sensor technology.
The AMP500 Medium is low-maintenance. Simply wipe it with a damp cloth to remove any dirt or debris. Avoid using harsh chemicals or abrasive materials that may damage the surface.