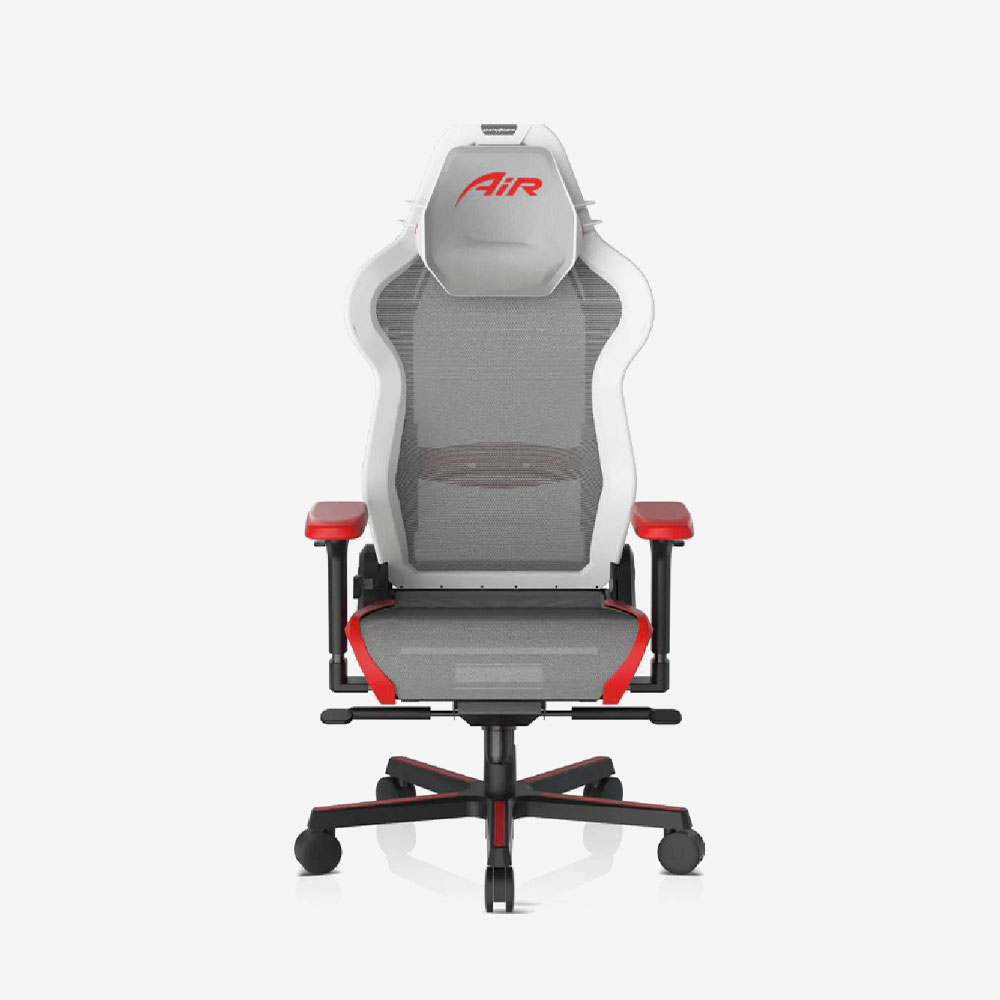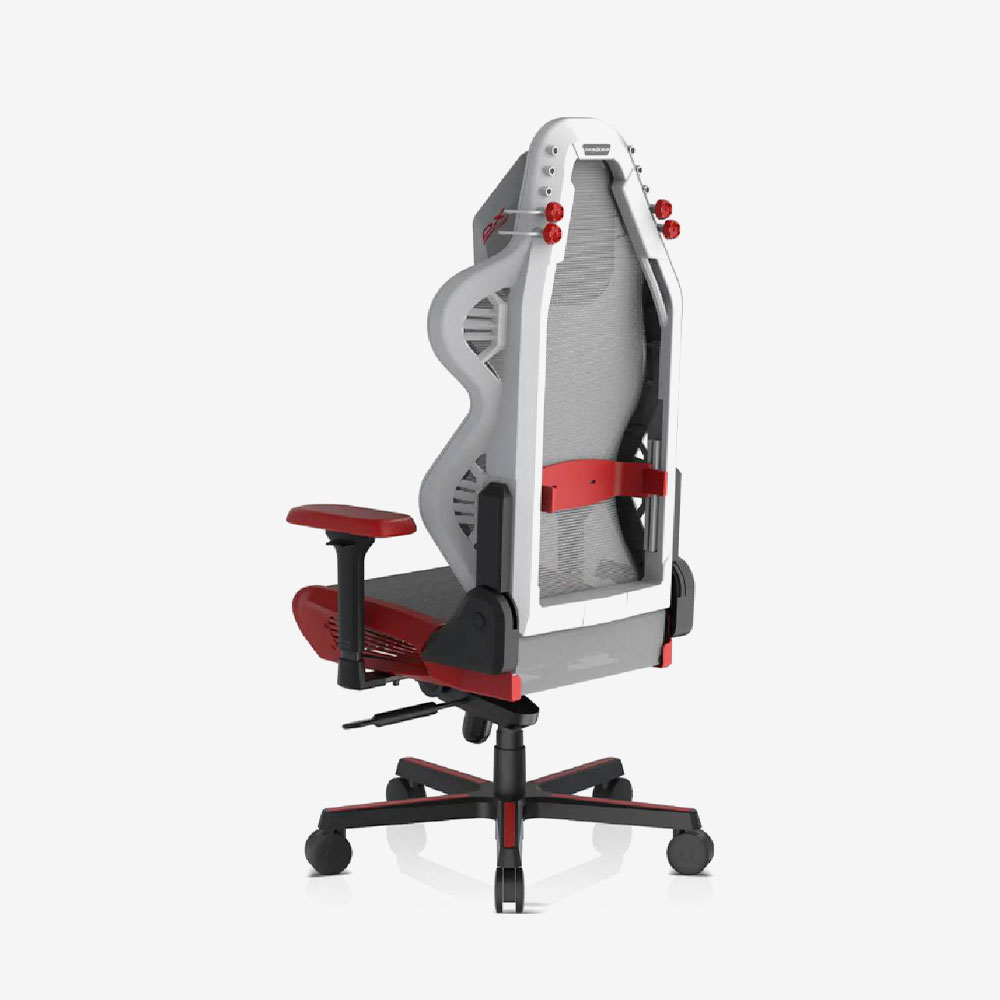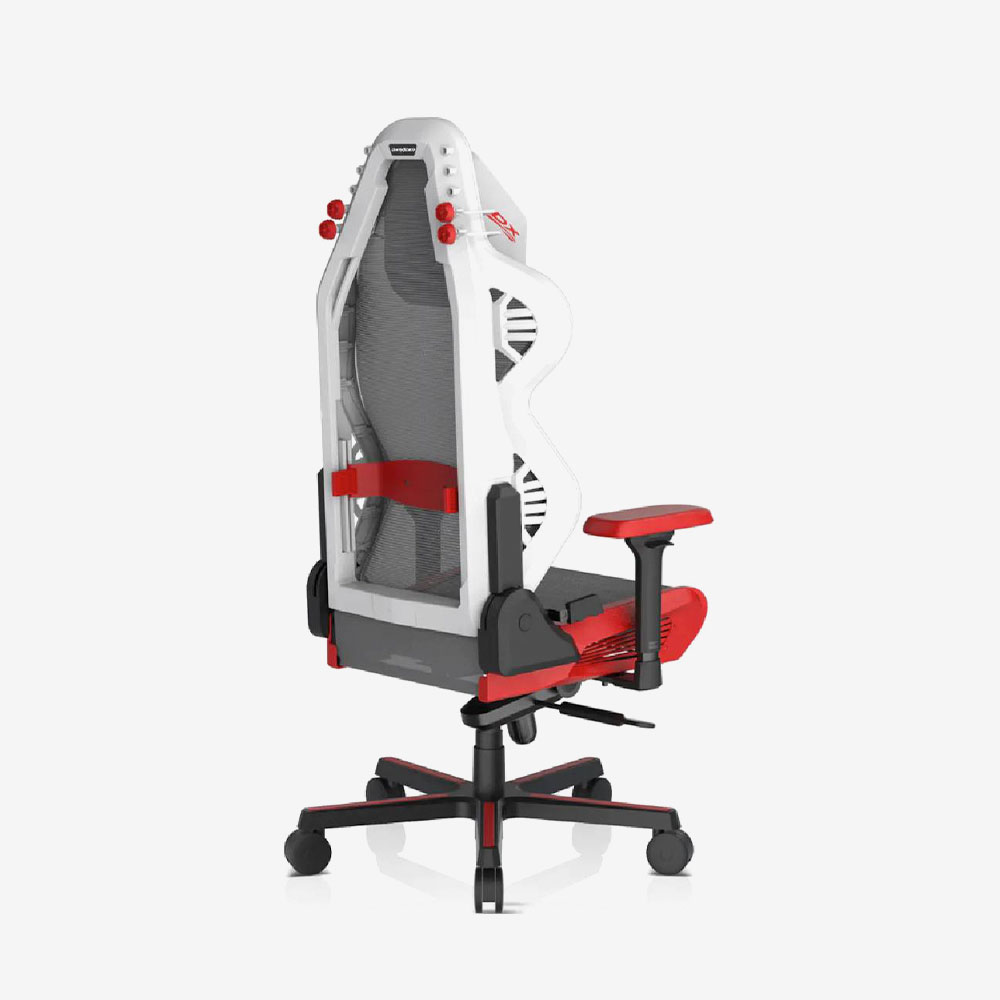 DXRacer Air Series Ultra Breathable 4D Armrests White – Red
14500 EGP
Material: PU leather, breathable mesh fabric, metal frame
Chair Height: 49.2″ – 52.8″
Seat Width: 22″
Seat Depth: 19.3″
Backrest Height: 33.9″
Backrest Width: 21.3″
Armrests: 4D adjustable
Tilt Angle: 135 degrees
Base: Nylon
Weight Capacity: 300 lbs. (136 kg)
Compare
Description
How to Order
Reviews (0)
Description
The DXRacer Air Series Ultra Breathable 4D Armrests White – Red is a top-of-the-line gaming chair designed to provide a comfortable and supportive experience for gamers. This chair is built with high-quality materials, including a sturdy metal frame, durable PU leather, and breathable mesh fabric. The chair features a high backrest with a lumbar cushion and a headrest pillow to support your spine and neck, while the 4D adjustable armrests allow you to find the perfect position for your arms and shoulders. The chair also features a tilt mechanism that allows you to recline the chair up to 135 degrees, making it perfect for relaxing or taking a nap in between gaming sessions. The chair is also height adjustable, allowing you to adjust the height to your desk or gaming setup. The chair's base is made of durable nylon and comes with smooth-rolling casters that allow you to move the chair around with ease.
Details
Comparison
When it comes to gaming chairs, there are many options available on the market. Let's compare the DXRacer Air Series Ultra Breathable 4D Armrests White – Red to some other popular gaming chairs: \DXRacer Formula Series OH/FD01/NR – The DXRacer Formula Series is a more affordable option compared to the Air Series Ultra Breathable. It features a similar design but doesn't have the same level of adjustability as the Air Series. It also has a lower weight capacity. Secretlab Omega Series – The Secretlab Omega Series is another popular gaming chair that is comparable to the DXRacer Air Series. The Omega Series features a slightly smaller seat and backrest, but it comes with more adjustability options. It also has a higher weight capacity.
Experience
We had the opportunity to use the DXRacer Air Series Ultra Breathable 4D Armrests White – Red for an extended period, and we were impressed with its performance. The chair's breathable mesh fabric allowed us to sit for long hours without feeling sweaty or uncomfortable. The lumbar cushion and headrest pillow provided excellent support for our spine and neck, reducing the risk of developing back pain. The 4D adjustable armrests were a game-changer, allowing us to adjust the height, angle, and depth of the armrests to find the perfect position for our arms and shoulders. The tilt mechanism allowed us to recline the chair to a comfortable angle, making it easy to take a break and relax in between gaming sessions. The chair's smooth-rolling casters made it easy to move around our gaming setup.
Frequently Asked Questions
The chair's height can be adjusted between 49.2″ – 52.8″.
Yes, the chair's high backrest and adjustable height make it suitable for tall people.
The chair comes with detailed instructions and all the necessary tools and hardware for assembly. The process can take around 20-30 minutes and can be done by one person.