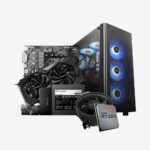 Best Mid Range Gaming Pc Build 5
14600 EGP
Componants:
Processor: Ryzen 3 4100 MPK
Motherboard: Gigabyte A520 H
Vga: Gigabyte NVIDIA GTX 1660 Super OC 6G DDR6
Ram: Patriot VIPER 8GB 3200MHz DDR4
SSD: PNY 128gb
Case+PS: Thermaltake V200 + 600W
Compare
Description
How to Order
Reviews (0)
Description
Ryzen 3 4100 MPK pc build
Proccessor
Ryzen 3 4100 MPK
The AMD Ryzen 3 4100 is an entry level desktop processor with 4 physical cores
and 8 threads, which makes it perfect for multitasking and allowing you to play esports
games up to 240 fps, The base frequency is 3.80 GHz and can boost up to 4.0 GHz,
providing plenty of power to handle your daily workloads while still leaving enough
headroom for those big tasks like video editing or games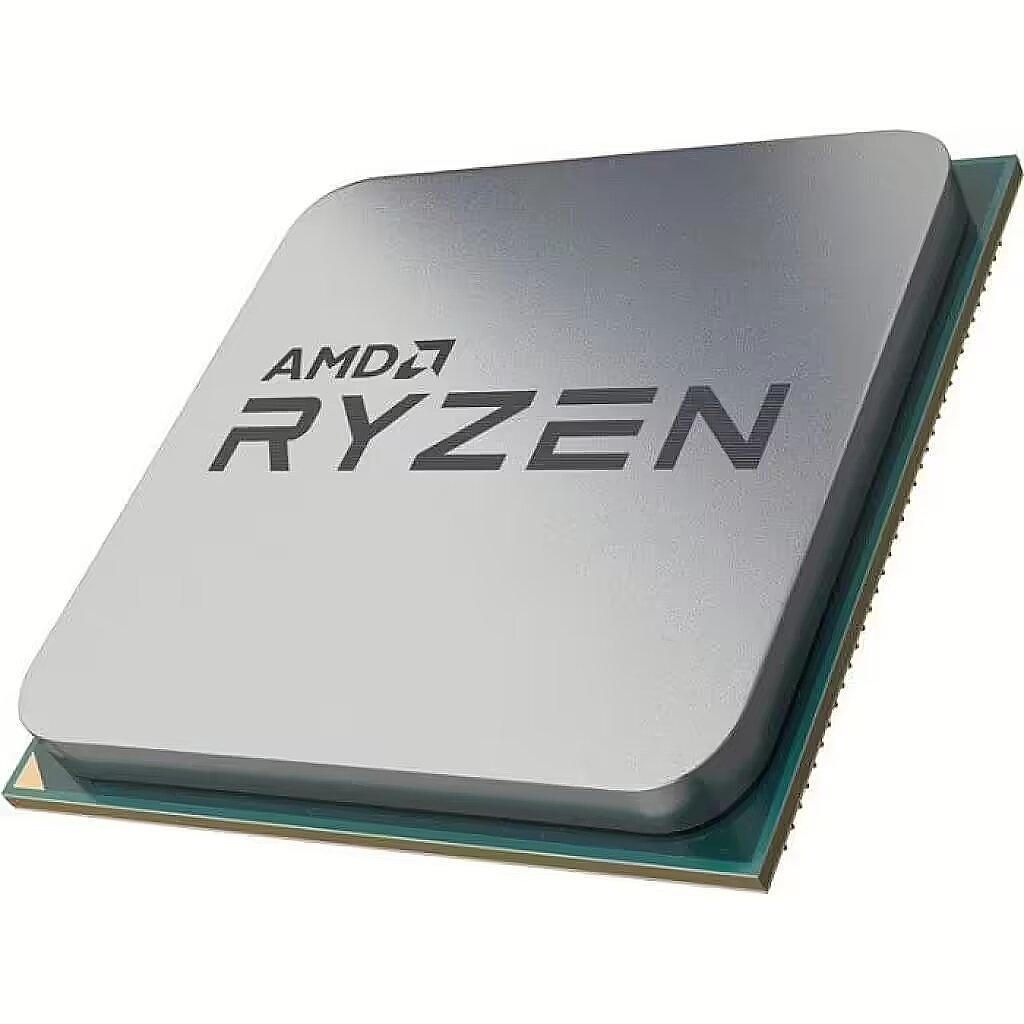 Motherboard
Gigabyte A520 H Pro Gaming Motherboard is specifically designed for gamers. It provides
a powerful and stable yet inexpensive platform at a friendly price. This motherboard supports
up to 4K resolution, which means it will look crisp, clear and beautiful in your next game.
It features DDR4 memory which can be overclocked up to 4600MHz! In addition, with 3 slots for SATA,
and 2 slots M.2 slots you will never run out of storage space!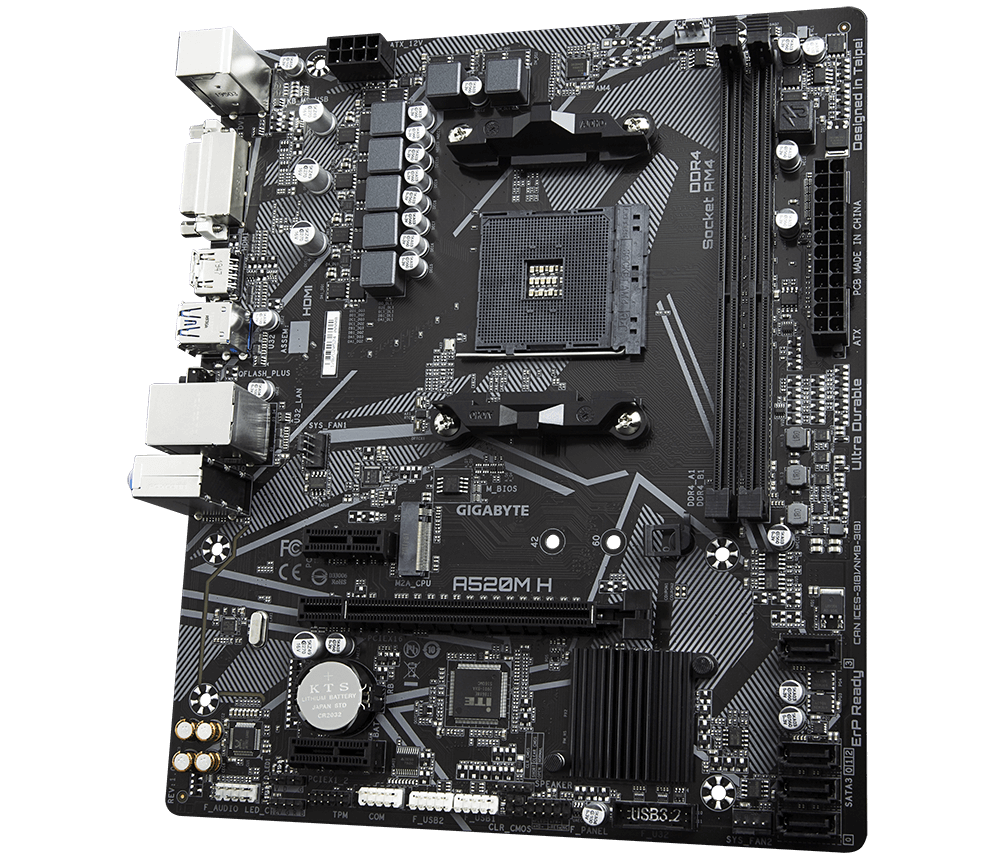 VGA
Gigabyte NVIDIA GTX 1660 Super OC 6G DDR6
Enjoy the power of NVIDIA® GeForce® GTX 1660 SUPER™ OC 6G 1408 cuda cores and 6gb GDDR6 memory power with 7680×4320@60Hz resolution make your gaming experience more enjoyable. Two preinstalled cooling system fan that insure no overheating for a long time rendering or playing a heavy games.

SSD
CS900 2.5" SATA III SSD
Give your hard drive a serious performance boost with the CS900 2.5-inch SATA 3 SSD.
The CS900 SSD is plug & play, making it easy to replace your old or slow HDD in just minutes.
Case + Power supply
thermaltake V200 Tempered Glass Edition
The Thermaltake V200 Tempered Glass Edition is a sleek and stylish case featuring
a single 120mm high performance fan offering basic cooling for system components.
No more struggling with cable management! Thermaltake V200 Tempered Glass
Edition case is designed to keep everything neat and tidy, with plenty of adjustable
storage space it makes storage easy. The large size tempered glass panels on both sides
improve the lighting as well as giving you an enjoyable view of your system at all times
without opening the side window. There is also a dust filter for each fan included to help
keep your set up clean and cool. With support for ATX motherboards and an amazing airflow system,
V200 Tempered Glass Edition is all you need for a great experience!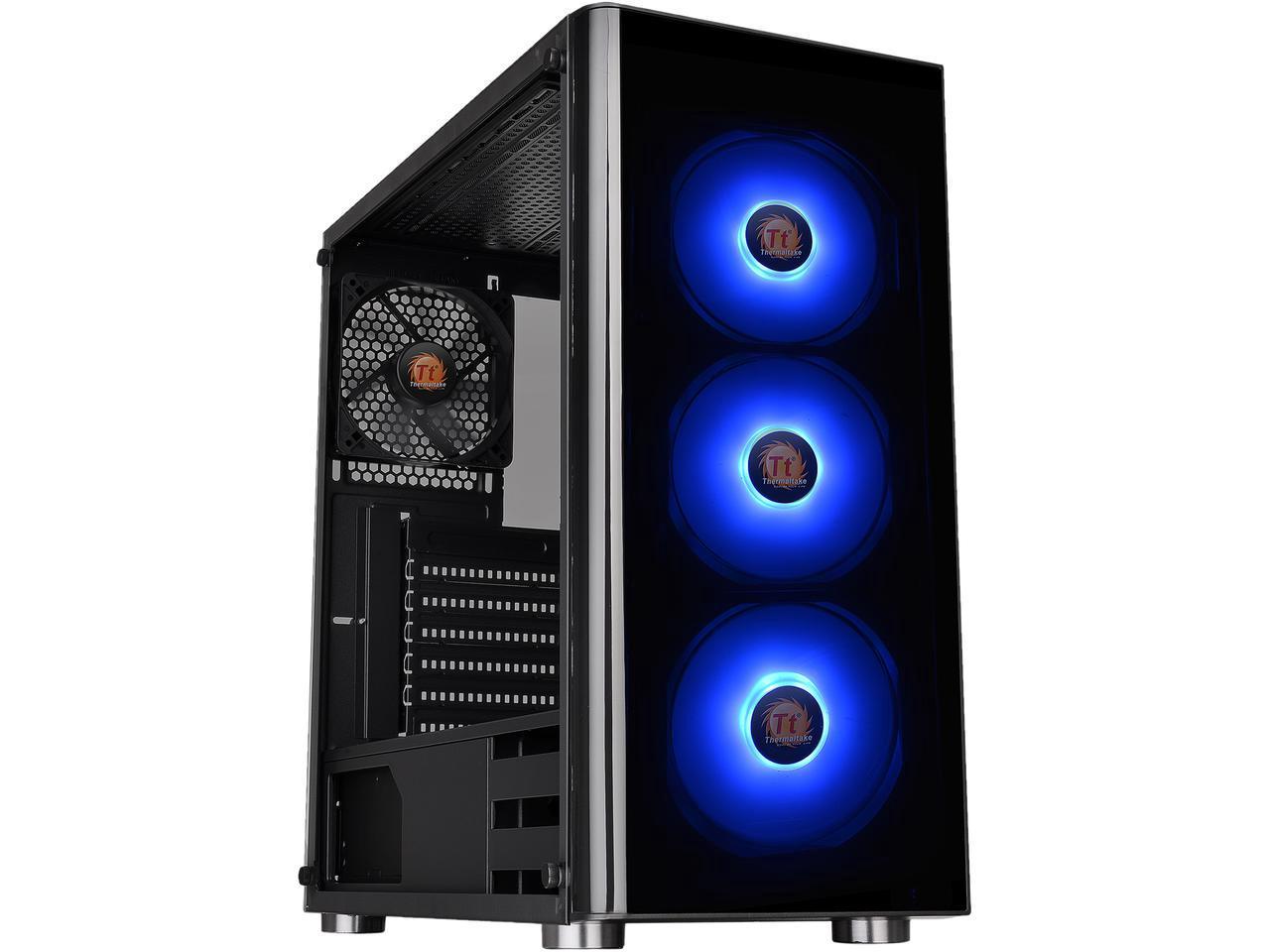 For more Gaming Pc builds visit Hankerz build