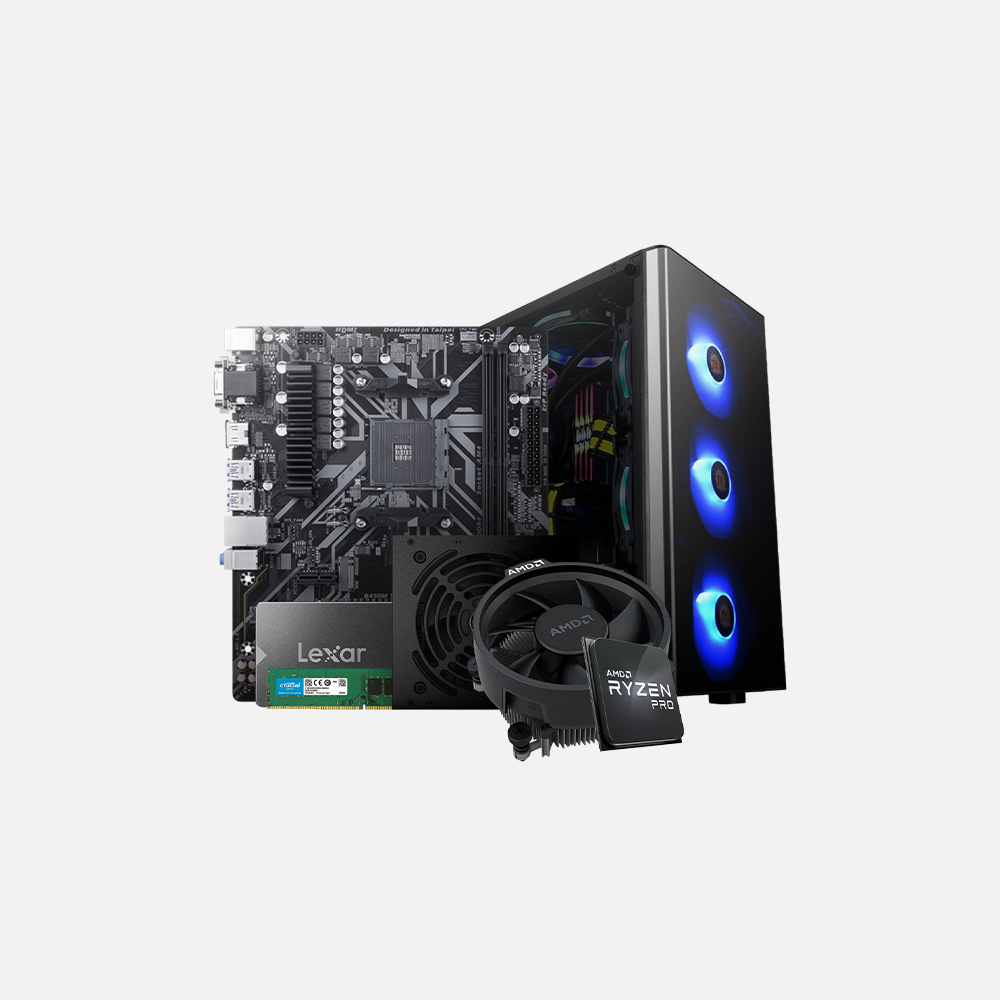 Entry Gaming pc build
10499 EGP
Componants:
Processor: Ryzen 5 4650GTray
Motherboard :GB B450M-S2H
Ram: 8GB DDR4
SSD : 128GB ssd
Case + PS : Thermaltake V200 + 600W
Compare
Description
How to Order
Reviews (0)
Description
Ryzen 5 4650G Build
Processor
Ryzen 5 PRO 4650G
The 4650G comes with 6 cores and 12 threads, It has an advantage on 10105 due
to a number of cores and threads and internal graphic card specs, So Esport games
start with 90Fps on the other side with 10105 starts with 60Fps, The point of view
there's no need to upgrade your processor thanks to you will get the best-required performance.
AMD's secure hardware has been engineered to protect against control-flow attacks and other
threats, so you can confidently work, play and live online.
Motherboard
B450M-S2H
GIGABYTE motherboards use ICs with up to 3 times the ESD resistance levels compared to traditional ICs. This helps to better protect the motherboard and its components against potential damage caused by static electricity. GIGABYTE motherboards also feature special anti-surge ICs that protect your motherboard, and your PC from any surge in power delivery that may occur, helping to ensure that your PC is equipped to deal with any potentially irregular and inconsistent power delivery.

SSD
lexar lns100 128g


Upgrade your laptop or desktop computer for faster startups, data transfers, and application loads with read speeds of up to 520MB/s
Faster performance and more reliable than traditional hard drives
Features SSD dash software management
Case + Power supply
thermaltake V200 Tempered Glass Edition
The Thermaltake V200 Tempered Glass Edition is a sleek and stylish case featuring a single 120mm high performance fan offering basic cooling for system components.
No more struggling with cable management! Thermaltake V200 Tempered Glass Edition
case is designed to keep everything neat and tidy, with plenty of adjustable storage space
it makes storage easy. The large size tempered glass panels on both sides improve the lighting
as well as giving you an enjoyable view of your system at all times without opening the side
window. There is also a dust filter for each fan included to help keep your set up clean and
cool. With support for ATX motherboards and an amazing airflow system, V200 Tempered Glass Edition is all you need for a great experience!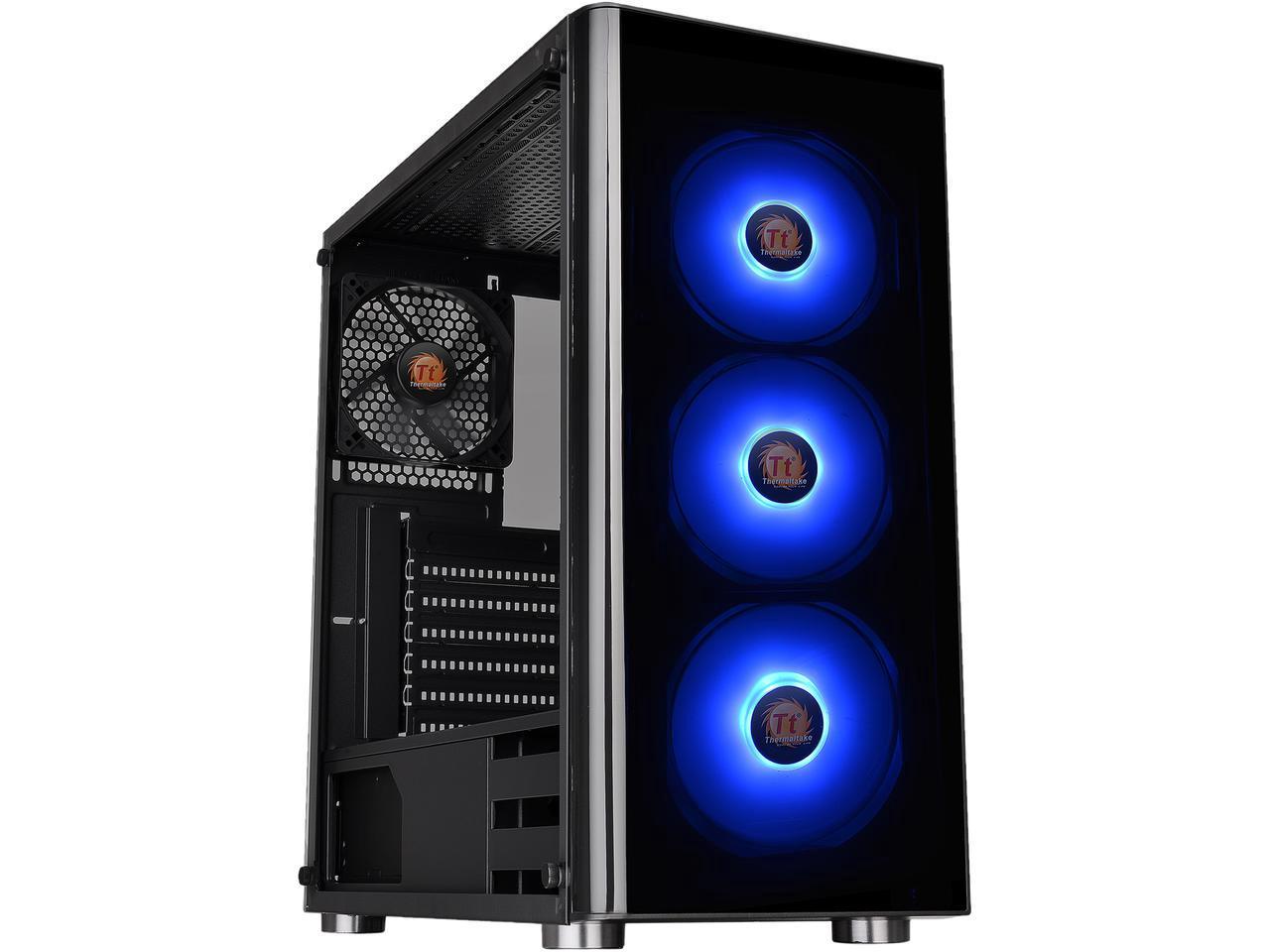 For more Gaming Pc builds visit Hankerz build